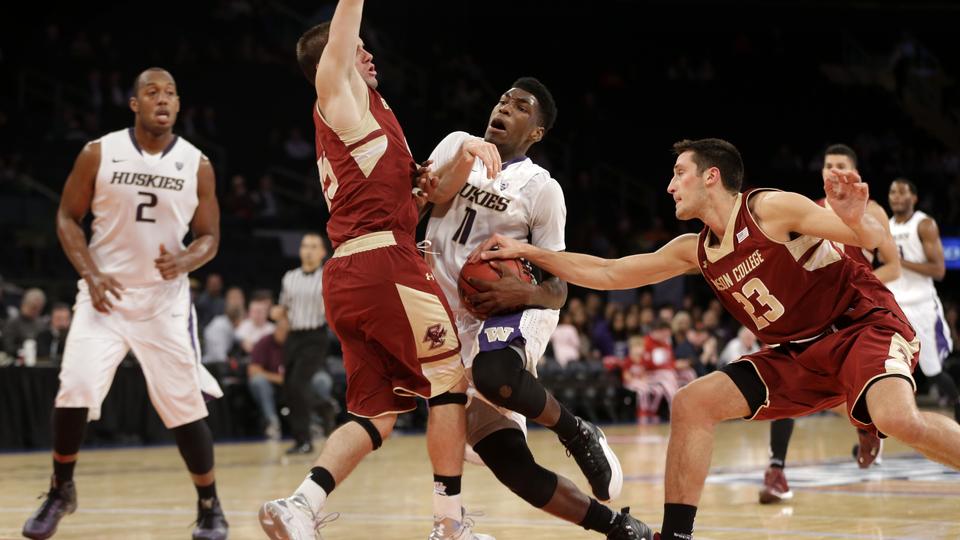 Have Bettors Overreacted To High-Scoring College Basketball Games?
In an effort to increase scoring, the NCAA implemented new rules changes during the off-season meant to crack down on hand-checking (i.e. when the defensive player uses one or both of his hands to impede the progress of the offensive player). Although this defensive technique has technically been illegal for years, teams like Duke have been utilizing this defensive tactic without being consistently whistled for the foul.
With an emphasis on this rule, it seemed inevitable that games would be higher scoring. The assumption was that there would be more foul calls, which would lead to more free throws attempted and more points scored. Eventually, defenders would inevitably adapt and take their hands off the offensive player, allowing for easier driving lanes and more uncontested lay-ups.
Our theory was that although scoring would rise, totals would quickly adjust and the public would overreact to this increased scoring output. So far this season, we have been correct.
The table below, which utilized the historical data which powers our Bet Labs software, shows the average combined score and average total across the NCAA over the past two seasons.
| Year | Avg Points | Avg Totals | Difference |
| --- | --- | --- | --- |
| 2012-13 | 134.2 | 133.6 | -0.6 |
| 2013-14 | 143.5 | 145 | +1.5 |
As you can see from the information above, scoring has risen 9.3 points per game since last season while the average total has risen 12.4 points per game. This data would indicate that totals have over adjusted compared to the actual scoring output, which we hypothesized would create value on the under.
In fact, this has been the single best season in our historical database for betting unders. If a bettor took every single under (using the close line at the Pinnacle sportsbook) they would have produced a 530-413 ATS record, good for +73.03 units won and a 7.7% return on investment. This is particularly impressive when you look at the performance of unders over the past decade.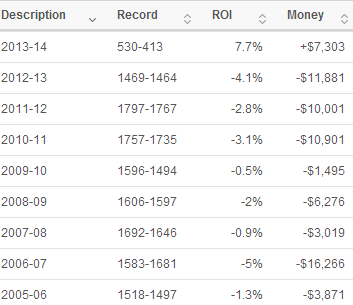 We've already shown an edge that NCAA basketball bettors hold this season, but we were interested in taking it one step further. We've noticed that historically the lower the total, the more likely the over is to cover. Conversely, the higher the total, the more likely the under is to cover. Knowing that, we utilized our Bet Labs software to hone in on high totals (which we defined as any over/under of at least 138).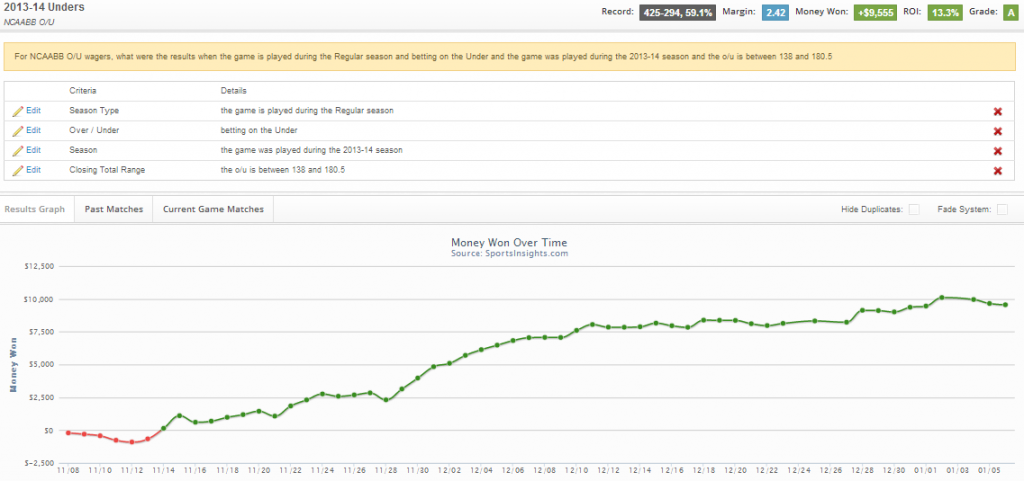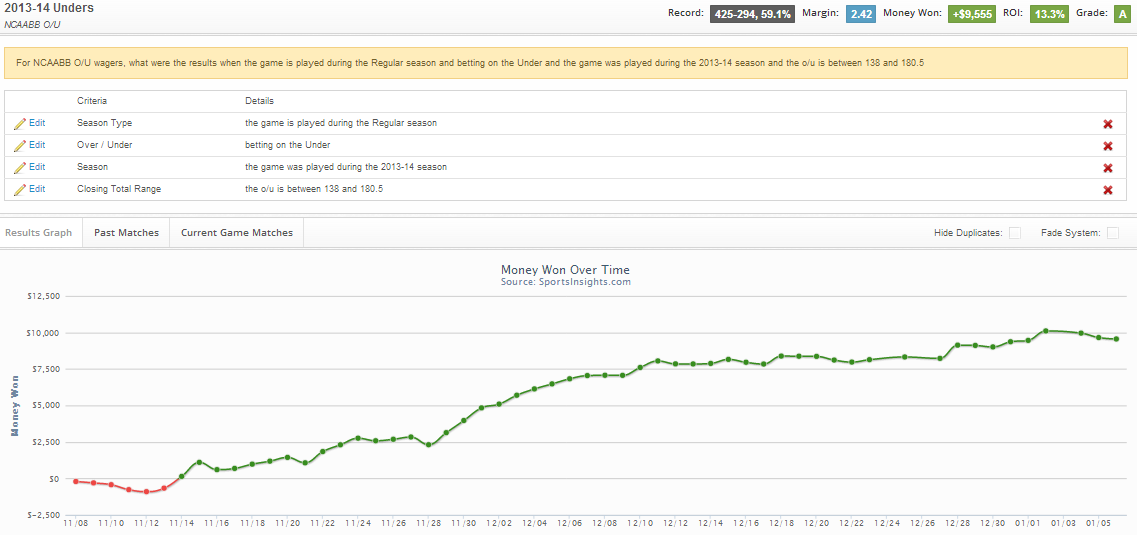 Those initial data points highlighted in red indicate a slow start to the season, but sportsbooks quickly adjusted their totals while bettors have been slow to counter-react. The result has been soaring profits for any College Basketball bettor who continued to pound the under. This system has posted a 425-294 record this season with an incredible +95.55 units won and a 13.3% ROI. That means that a $100/game bettor would be up $9,555 by betting every game in this simple system.
This season our NCAAB Best Bets on totals have gone 43-16 (72.9%) ATS with 23.3 units won, and our Pro members have full access to these selections. If you're interested in receiving these red-hot plays, we offer a 4-day trial of our Pro subscription for just $49. Sign up now to start winning today!
3/4/14 Update: Overall unders are now 1491-1292 ATS for +74.04 units this season. This system currently has a 952-784 ATS record with +88.16 units and a 5.1% ROI.