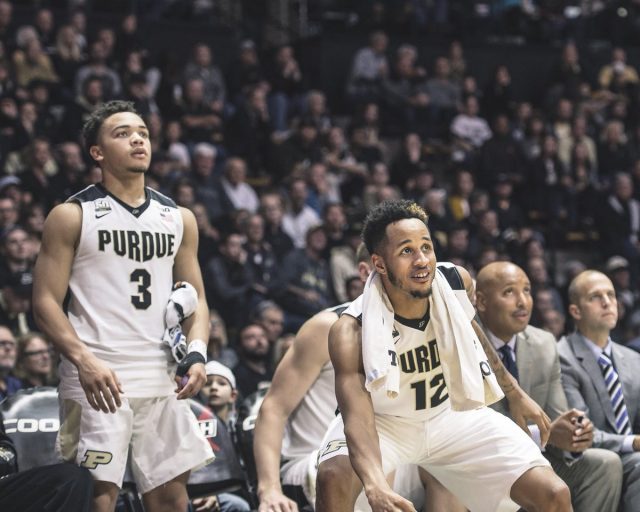 Bettors Love the Boilermakers in Today's Matinee
Today at noon eastern, Tennessee takes on #18 Purdue in the "Bad Boy Mowers Battle 4 Atlantic" tournament. Some name.
With this game being played on ESPN2, public bettors are flocking to the metaphoric window at their offshore accounts. With over 2500 bets, this is easily the most bet game on the college slate so far and shocker, the bettors like the Boilermakers.
Purdue has been rather dominant this season, as they've gone 4-0 (3-0 ATS in games with lines) and averaged over 100 points. Not something you see very often in college basketball.
This will actually be the first game we've tracked a line for the Volunteers, as their two wins on the early season have come against High Point and Presbyterian.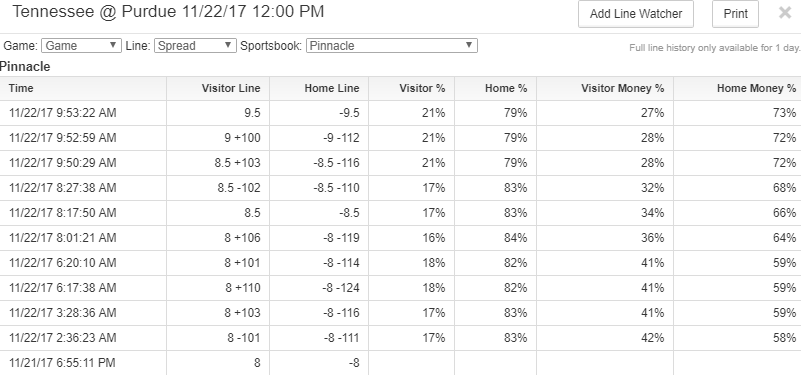 This morning, Purdue moved from -8 to -8.5 at Pinnacle at around 8 AM. However, just about a half hour ago, the line quickly jumped to 9.5, with close to 80% of bets and 75% of dollars coming in on Purdue.
Using the line predictor tool on our Sportsbook Insider page, we are predicting that the line has yet to peak and can say with a fair amount of confidence that the next line move will make Purdue a double digit favorite.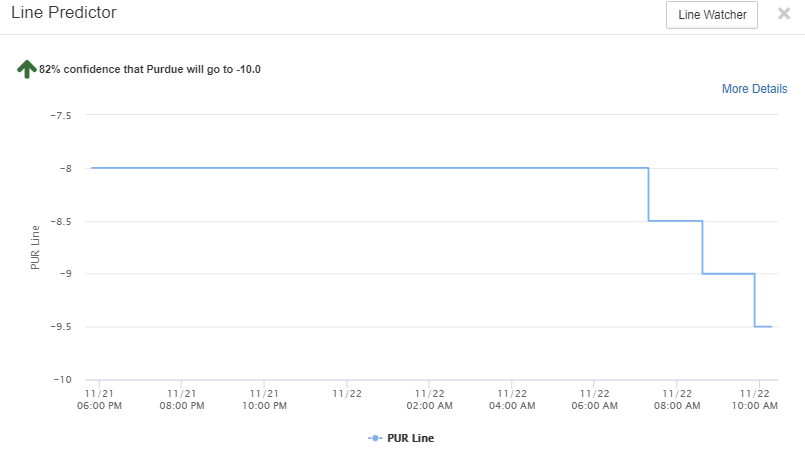 Check the latest lines and percentages for all of today's random afternoon college basketball games on our free NCAAB page.