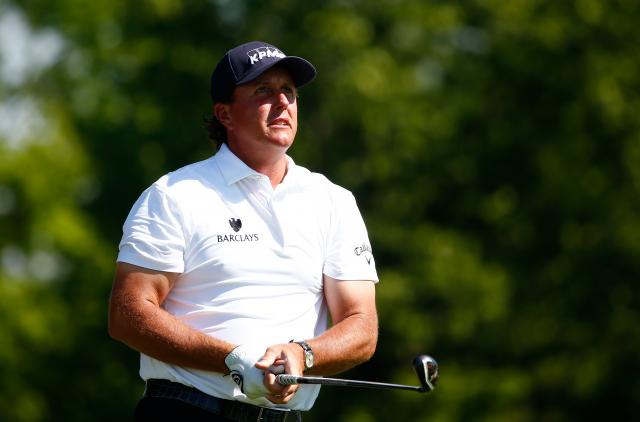 What Bettors Should Know for Thursday, June 12
World Cup
The World Cup kicks off today at 4 p.m. ET with Croatia taking on Brazil. At the time of publication, Brazil are -360 favorites to win the match.
We invite anyone interested in real-time World Cup odds from 8 sportsbooks, live public percentages and line moves to check out our free 2014 World Cup Odds page.
"There are almost as many bets placed on #USMNT (WC Futures) as all of the other teams combined. About 45/55 ratio now " – @DaveMasonBOL

— Todd Fuhrman (@ToddFuhrman) June 11, 2014
NBA
Trailing the Spurs two games to one, the Heat are currently 5.5-point favorites for tonight's Game 4 of the NBA Finals.
U.S. Open
The first round of the U.S. Open is now underway at Pinehurst #2 with Phil Mickelson and Matt Kuchar among the notable names already on the course. Rory McIlroy closed as the tournament favorite, followed by Adam Scott, Mickelson, Jordan Spieth and Bubba Watson.
More bets have been placed on Jordan Spieth to win the US Open than any other golfer at LVH SuperBook. http://t.co/6JWAGSkA0O

— David Payne Purdum (@DavidPurdum) June 11, 2014
NHL
#Kings open -160 vs. #Rangers for Game 5 in Los Angeles on Friday. LA now -1200 to win the Stanley Cup, NYR +775 (via 5Dimes). — SportsInsights.com (@SportsInsights) June 12, 2014
MLB
#MLB #Astros – Jose Altuve, Oblique – is probable Thursday (6/12) vs. Arizona — SportsInsights.com (@SportsInsights) June 12, 2014
#MLB #Dodgers – Hanley Ramirez, Shoulder – is doubtful Thursday (6/12) at Cincinnati — SportsInsights.com (@SportsInsights) June 12, 2014
#MLB #Cardinals – Adam Wainwright, Elbow – is questionable for start Monday (6/16) vs. New York Mets — SportsInsights.com (@SportsInsights) June 11, 2014
#MLB #Pirates – Francisco Liriano, Oblique – is on the disabled list — SportsInsights.com (@SportsInsights) June 11, 2014
NFL
Which players have the best odds of winning the NFL MVP award this season? http://t.co/uBZfgbguLX — SportsInsights.com (@SportsInsights) June 11, 2014