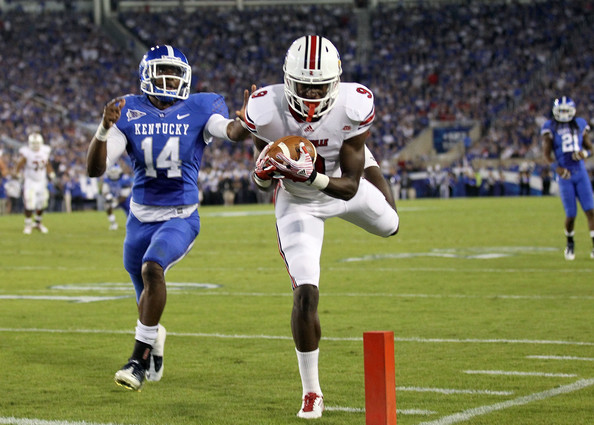 What Bettors Should Know for Saturday, August 23
MLB – Last night was an exciting night for the AL West as the Athletics held off the Angels to get back to within 1-game of the division lead. Seattle looked down and out in Boston until they scored 5 runs with 2 outs in the top of the 9th inning to win 5-3. The Red Sox were receiving their lowest support ever by getting only 12% of ML bets, so 88% of bettors were ecstatic about the Mariners comeback. Going into the 9th, Boston was a -4100 favorite with a 3-0 lead, and Seattle was +1427 to come back and win.
– This season is lost for Boston, but they were able to snatch up Cuban defector OF Rusney Castillo on a 7-year, $72.5 million deal.
– In today's action, the Tigers play a doubleheader in Minnesota and desperately need to pick up some victories to keep up with the Royals in the AL Central division. The key matchups to look for today include Angels/Athletics, Pirates/Brewers, and Giants/Nationals so be sure to check all the latest odds, betting trends, line moves and more at our Live Odds page.
Likeliest World Series matchups based on 5Dimes' odds: LAD/OAK +915 WAS/OAK +1275 LAD/DET +1290 LAD/LAA +1525 WAS/DET +1785 LAD/BAL +1790

— SportsInsights.com (@SportsInsights) August 22, 2014
NFL – We've recently published our NFL Betting Against the Public article which highlights the optimal levels of fading the masses, as well as fantasy football previews based on oddsmakers' insights.
Our NFL Betting Against the Public system has gone 52-32 ATS (+17.07 units, 20.2% ROI) since 2005: http://t.co/o9EZIBCNNT

— SportsInsights.com (@SportsInsights) August 22, 2014
Preparing for your fantasy football draft? Find out which defenses are being undervalued according to oddsmakers: http://t.co/15eP7vcJto

— SportsInsights.com (@SportsInsights) August 22, 2014
Fantasy Football Previews: QB: http://t.co/Tiuy02uH0E RB: http://t.co/QWhS1ABqfQ WR: http://t.co/jdAOX3AlAJ DEF: http://t.co/JijCam4Qf6

— SportsInsights.com (@SportsInsights) August 22, 2014
Highest and Lowest expected NFL Team Totals (BetOnline): Interceptions: SEA 21 | OAK 12 Sacks: STL 48.5 | JAX 32

— SportsInsights.com (@SportsInsights) August 22, 2014
NCAAF – A potentially massive blow to Louisville as one of the best WRs in the nation could miss an extended period of time with a foot injury:
#NCAAF #Louisville – DeVante Parker, Foot – is out indefinitely

— SportsInsights.com (@SportsInsights) August 23, 2014
This College Football betting system has produced a 311-221 ATS record with +74.61 units won and a 14% ROI: http://t.co/1oEBr54VmN

— SportsInsights.com (@SportsInsights) August 23, 2014
EPL – Week 2 of the Barclay's Premier League is underway this morning with Aston Villa and Newcastle drawing 0-0 in a less-than-thrilling affair. There are plenty of key fixtures this weekend that promise more excitement and here are the most popular bets:
Most popular EPL bets at CRIS: Man Utd -127 (91%) Chelsea -485 (83%) Southampton -120 (77%) Arsenal +165 (74%) Swansea -165 (69%)

— SportsInsights.com (@SportsInsights) August 22, 2014
Sports Insights – With football season right around the corner, we have our best two promotions of the entire year for Sportsbook Insider and Bet Labs:
Our annual Early Bird Special is here! Save 40% off Best Bet picks, Bet Signals, Live Odds and public betting trends: http://t.co/zCU2GV3x8v

— SportsInsights.com (@SportsInsights) August 22, 2014
Ready to build your own winning betting systems? This is your last chance to save over 35% on our Gridiron Promo: http://t.co/LXTMQrzrZJ

— Bet Labs Software (@Bet_Labs) August 23, 2014
Our first 4 NCAAF Best Bet picks (58.2% ATS last year) and discounted packages are now available for the 2014 season. http://t.co/O2Q90PJ5M9

— SportsInsights.com (@SportsInsights) August 22, 2014