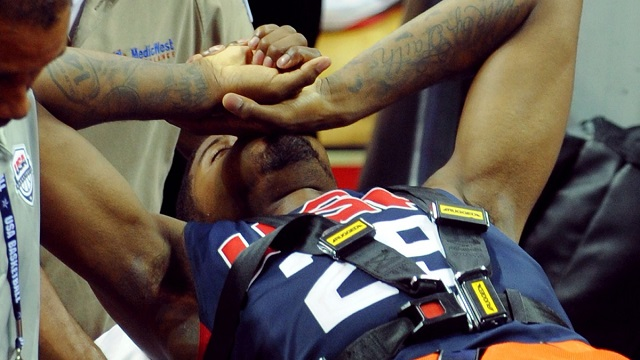 What Bettors Should Know for Saturday, August 2
MLB –  Key injuries and traded pitchers' starts: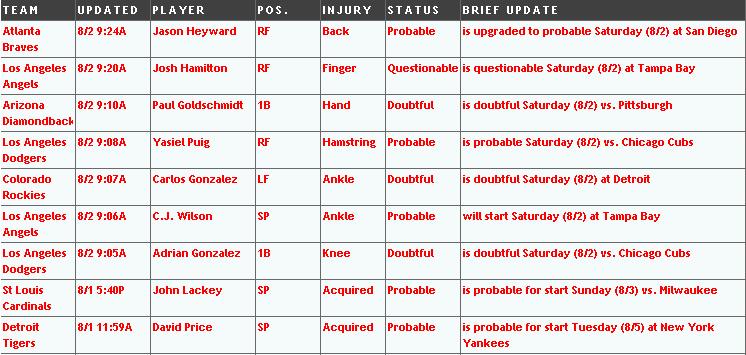 In his first start for the #Athletics, Jon Lester has opened as a -210 favorite vs. Jason Vargas and the #Royals | O/U 7.5 (via BetOnline)

— SportsInsights.com (@SportsInsights) August 1, 2014
NBA – Last night Paul George suffered a gruesome leg break towards the end of the Team USA scrimmage as they prepared for the FIBA World Cup. [WARNING: LINK CONTAINS GRAPHIC MATERIAL] George has already undergone successful surgery on his open compound fractured lower right leg and the good news is that there's no ancillary damage which should help his recovery. Unfortunately he's still likely to miss most, if not all, of the upcoming NBA season and the Pacers have already moved from +2000 to +3500 to win the title.
NFL – 
We explain how sharp bettors can take advantage of the 2014 NFL preseason, starting with Sunday's Hall of Fame Game. http://t.co/16fMfj7YTV — SportsInsights.com (@SportsInsights) August 1, 2014
Find out who oddsmakers believe will be the highest scoring teams in the NFL: http://t.co/kVnSYfTVVX — SportsInsights.com (@SportsInsights) August 1, 2014
Oddsmakers' take on the 2014 Fantasy Football season: QB: http://t.co/Tiuy02MQeM RB: http://t.co/ZLaOIsXdIx WR: http://t.co/jdAOX3jiyJ — SportsInsights.com (@SportsInsights) August 1, 2014
According to oddsmakers, which NFL head coaches are on the hot seat? http://t.co/VU6OPF0pVC — SportsInsights.com (@SportsInsights) August 1, 2014

NCAAF – 
Good chart from @ToddFuhrman on the college football national championship odds at 5 Vegas books: http://t.co/fDlNOzzwUp

— David Payne Purdum (@DavidPurdum) August 1, 2014
How does the NCAAF Coaches Poll differ from sportsbooks' title odds rankings? http://t.co/TlwNnPzZ7Z — SportsInsights.com (@SportsInsights) August 1, 2014
NCAAF Week 1 notes: Largest home fave: Oklahoma -38 Largest road fave: Marshall -24 Highest OU: SMU/Baylor 74 Lowest OU: Wake/UL Monroe 46.5 — SportsInsights.com (@SportsInsights) August 1, 2014
Golf –
Dustin Johnson is suspended for 6 months from the PGA Tour for his 3rd failed drug test. Was 28:1 to win next major: http://t.co/KneqUHhluK — SportsInsights.com (@SportsInsights) August 1, 2014