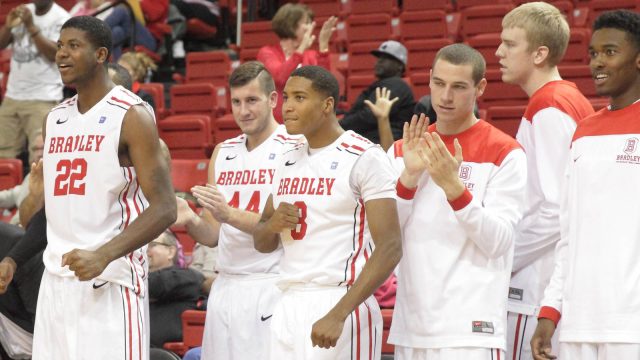 Bettors Catching on to Bradley's Love of the Under
One of tonight's 10 college basketball games features a team that has produced quite the statistical anomaly. Bradley, a team in the Missouri Valley Conference (here's Missouri on a map for anyone curious) has played in eight games with betting lines and all eight have gone under the closing total at Pinnacle. All eight!
How can that be? First of all, their defense has been terrific. Out of 351 DI basketball teams listed on the NCAA website, Bradley's 59.9 opponent points per game is the eighth best mark in the country. Fittingly enough, their opponent field goal percentage of 36.4% is also the eighth best in the nation. Not too shabby.
Bradley hasn't been blowing the doors off of their opponents, though. At just 66 points per game, their offense is tied for the 321st highest scoring. Combine that with their defense and you have a perfect storm for low-scoring affairs, something the books clearly haven't been able to keep up with.
Apparently, these trends have not gone under the radar. Bettors will pick up on just about anything and I guess it's already public knowledge that little old Bradley goes under the total like it's their job. They certainly noticed tonight's lofty opening total of 129.5 against Little Rock.

Over the past seven hours or so, the line has dropped from 129.5 to 124.5 thanks to 70% of bets and 82% of dollars on the under. Oddsmakers seem to get the picture now, as this would be Bradley's lowest closing total by 9.5 points this year. Before this, all eight of their games had closed between 134 and 145.5.
But Action Network college hoops expert Jordan Majewski believes this is not the game to take the under. "They just booted their best defender and are going to start playing this red-headed stretch goon who can't defend me."
Sorry, Ryan Stipanovich. Jordan thinks you're D could, uh, use a little work.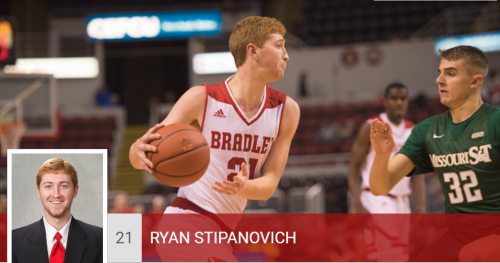 Have sportsbooks finally set the bar low enough or will Bradley continue to defy the odds and go under the total once more?
Check the latest lines on our free NCAAB odds page and follow @ActionNetworkHQ and @SportsInsights for more news and analysis.