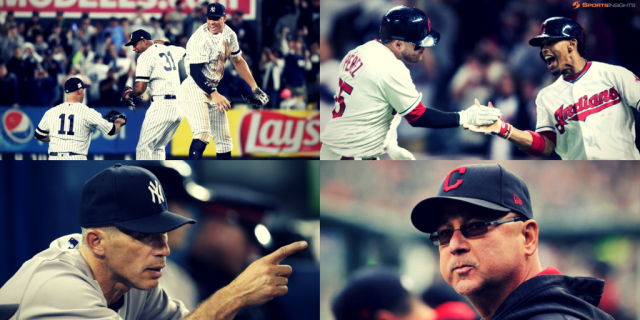 Bettors Bearish on Bronx Bombers
Regular season series: Cleveland 5-2
Series Price: CLE -190, NYY +165
Tonight, the "Windians", as the folks on Twitter say, host the Yankees, who are coming off an exciting wild card victory. The Yanks have their deadline dandy Sonny Gray on the bump, while Cleveland counters with Trevor Bauer, who hopes to stave off his acute bouts of hemophilia.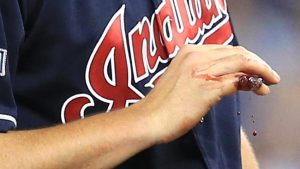 Bauer, along with just about every other Indian, had a terrific second half of the season, going 10-2 with a 3.01 ERA. I'm sure the Yankees are pleased with their acquisition of Gray, especially considering how Luis Severino looked the other day, but his recent struggles should not be overlooked. In the month of September, he had a 4.58 ERA over six starts and allowed nine dingers—four more than any calendar month this season.
Tonight, nearly 70% of bettors are riding the hot hand and taking the Indians. Our friends over at Sports Action believe that this is Cleveland's year. They opened in the -120 range and are up to around -140 around the market as of this afternoon.

Teams getting less than 35% of bets in the postseason have done prettay, prettay, prettay good historically. Since 2005, they've gone 50-41 (23.71 units) and 16-8 (12.77 units) over the past three seasons.
With these playoff games getting 3-4 times as many bets than a regular season game would, it's understandable that taking a contrarian approach does even better than it does in the regular season. So many of the bets tonight are being made by casual bettors who will take teams based on their gut no matter what the line is.
Last year, the Indians received 50%+ in just four of their 15 playoff games, with the highest being 53%. They ended up going 10-5 and won over 7 units…not a World Series ring, though.
Here's how our Twitter followers feel about today's ALDS games.
#MLBplayoffs: Which team is the smartest bet today?https://t.co/MvNsySEaF2

— Sports Insights (@SportsInsights) October 5, 2017
Check our free MLB odds page closer to gametime to see how the line and percentages have moved since the time of publication.