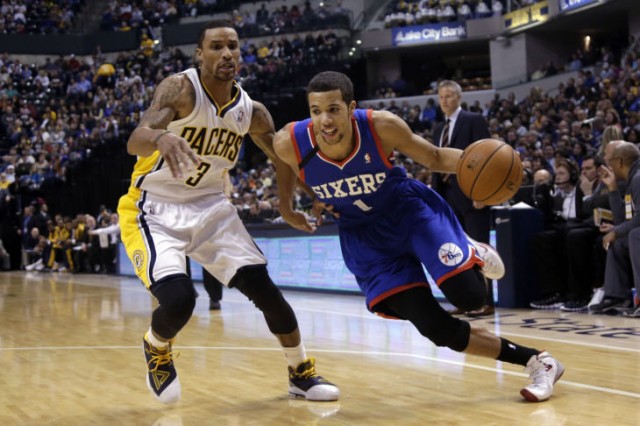 Betting NBA Road Underdogs Following A Blowout
Sports fans are very reactionary — that's a fact. Many of them consistently watch ESPN and follow other sports news outlets to track the hottest teams, and are traditionally quick to overreact to a winning or losing streak. However, at Sports Insights we know that the season is long and that being reactionary and overly emotional is one quick way to see your bankroll plummet. We preach a contrarian philosophy which not only includes betting against the public, but also illuminates the importance of buying on bad news and selling on good. This is how a true sports investor can capitalize on the emotions of square bettors.
Across all six major US sports, we've seen several dependable and persistent trends: home field advantage is consistently overvalued (with the exception of baseball), teams receiving less than 30% of public bets are consistently profitable, and teams coming off of a loss are undervalued by the public. In fact, just one year ago on this very blog we wrote an article detailing how NBA teams are undervalued after a defeat of 15+ points.
Since then, we have added dozens of new filters to our Bet Labs software and we wondered whether this trend had continued to maintain profitability and whether the addition of these new filters could be used to improve our earlier results.
The first step was to open Bet Labs and create a brand new NBA betting system based on our previous blowout system. We started by focusing on road underdogs, and adjusted the previous game margin from 15+ to 16+ to maximize our profits. However, unlike last time we opted to look at all road underdogs and not just double digit road dogs.
We have also written previously about how NBA teams in the midst of a road trip are typically undervalued, so we opted to add the previous game home/visitor filter which was not available at this same time last year. This system produced a 371-305 ATS record with 48.88 units earned and a 7.2% return on investment, but we were certain that additional filters could be layered on to improve our ROI.
Many square bettors don't follow action across the league and are quick to bet the teams they see most frequently i.e. the league's elite teams. While many novice bettors make this mistake, it actually creates value on the other side for sharp bettors to exploit. Knowing this, we added the opponent win percentage filter and focused solely on teams with a winning percentage of at least 60%.
Although the addition of this one filter cut our number of past matches in half, it results in a 164-104 ATS record with 51.47 units won and our system's ROI skyrockets from 7.2% to 19.3%.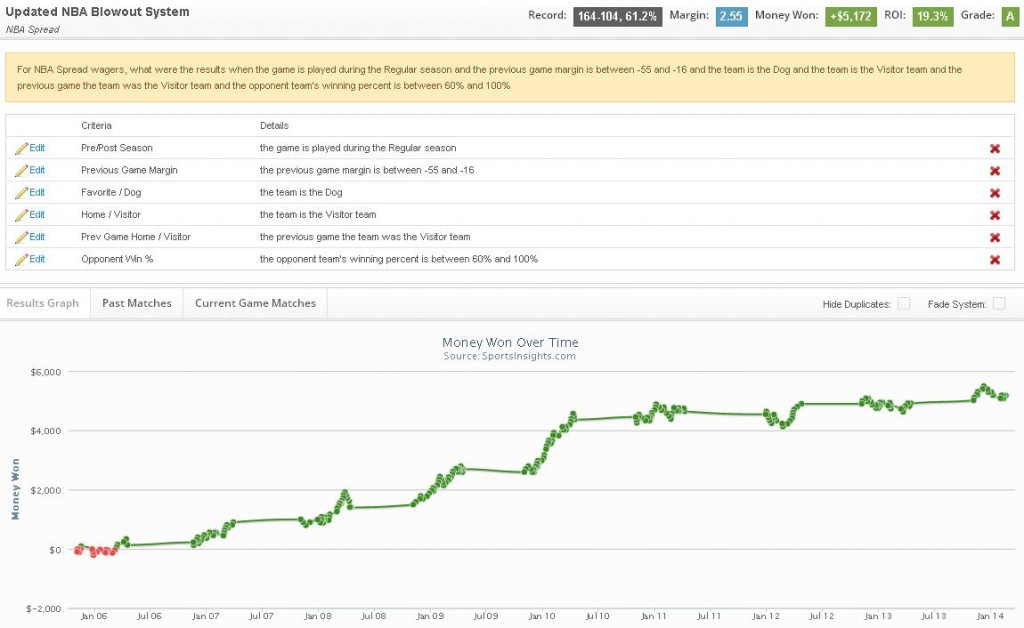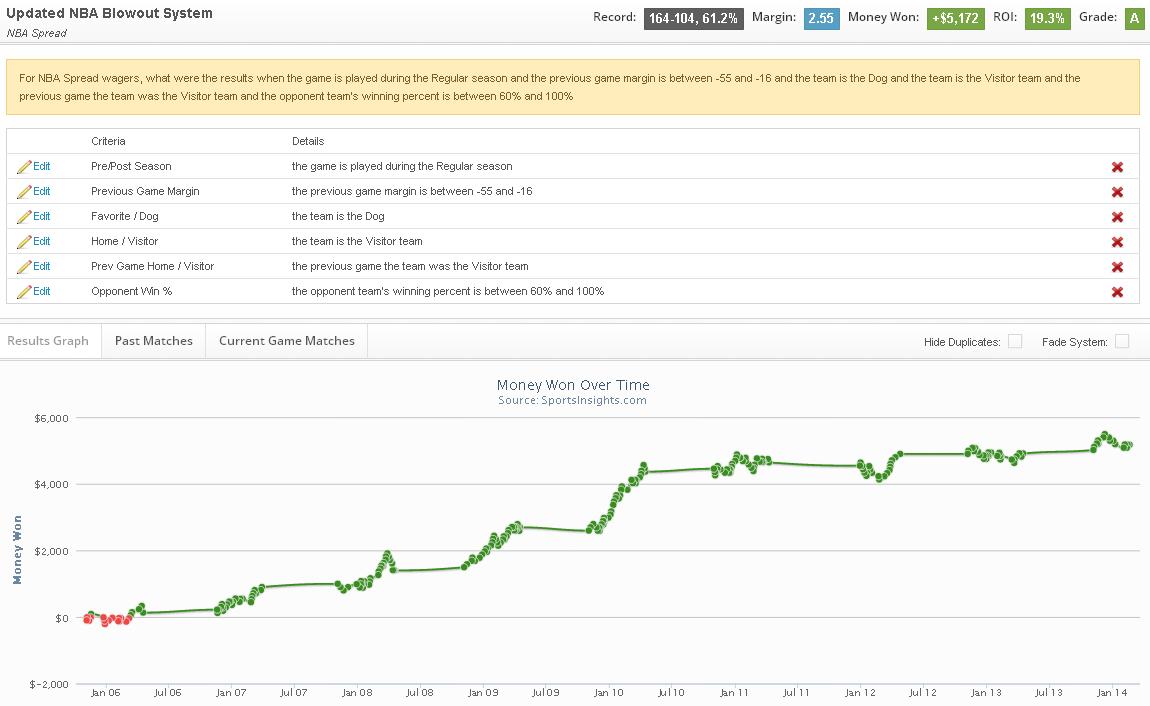 Although this system has cooled off slightly over the past few years, we have seen positive returns every single season dating back to the 2005-06 season. It's also interesting to note that competent offensive teams rebound particularly well after a blowout loss. Using our offensive points filter, we observed that as a team's average points per game increased, as did the systems ROI.
| Offensive PPG | ATS Record | Units Won | ROI |
| --- | --- | --- | --- |
| All | 164-104 | +51.47 | 19.3% |
| 95+ | 99-54 | +40.24 | 26.3% |
| 97.5+ | 67-35 | +28.71 | 28.1% |
| 100+ | 40-19 | +20.19 | 33.6% |
Although the number of previous game matches and overall units won wanes at each data point, we do see our systems return on investment increase as we focus on higher scoring offensive teams.
Want to create your own winning Bet Labs systems? Make sure to sign up for a 6-day trial for just $25 or schedule a free one-on-one demo with our Bet Labs manager.
[adrotate group="3″]