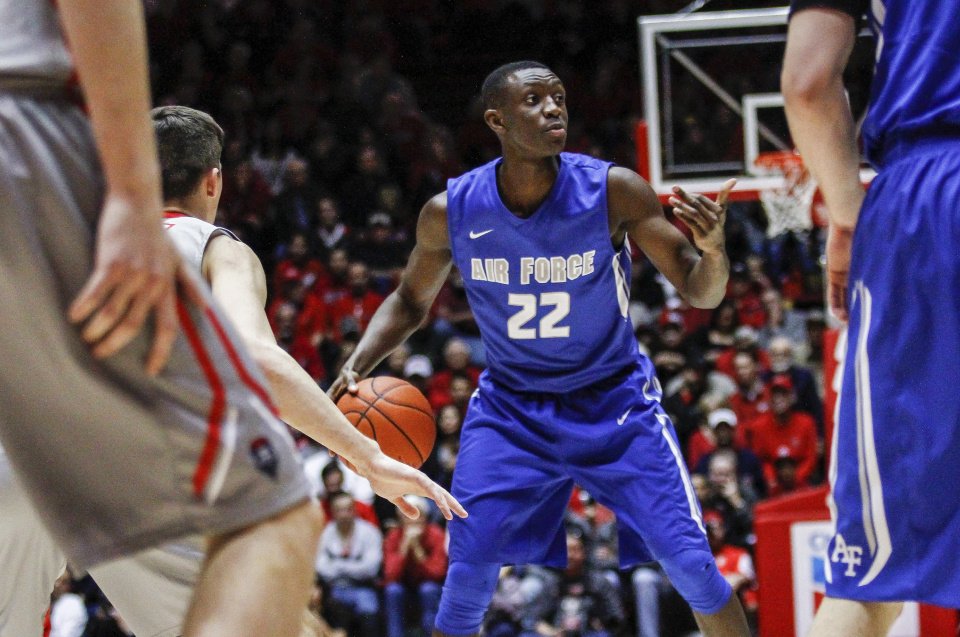 Sharp Bets Flying in on Air Force-UC Riverside Matchup
There are only six games on Friday's college basketball slate but one in particular is attracting the attention of bettors. For the casual fan this game is meaningless, but it has drawn enough sharp action to drive the line up four full points. Initially that wasn't the case, as the Falcons opened -1 at CRIS and -1.5 at Pinnacle on Thursday night and the line barely budged. Then came Friday morning.

Air Force gradually increased from -1.5 all the way up to -5.5 over the course of two hours. Bettors on the other side sensed an overreaction, and in less than 10 minutes the line moved back down from -5.5 to -4. Air Force has consistently received about 75% of tickets, but public action won't move numbers in a game like this, so it's been all sharp money driving line movement. If you follow the green portion of the graph, you can see a huge dip when there was buyback on UC Riverside at +5.5, +5 and +4.5.
UC Riverside (2-6 SU, 2-4 ATS) has struggled this season after beating Cal in the opener, and has only beaten Western New Mexico since that victory. Air Force (5-4 SU, 3-2-1 ATS) hasn't exactly been a juggernaut this season and just lost at home to Abilene Christian, but bettors have been willing to back the small road favorite to rebound.
Now that the line has settled at -4/-4.5 around the market, we could easily see the betting tickets start to even out closer to 50/50. It's rare for a game to move four whole points without any injury/suspension news, but the value is gone if you were thinking about taking Air Force. I normally would have ignored a game like this, but now I'm intrigued to see how getting the best number on Air Force affects ATS results.