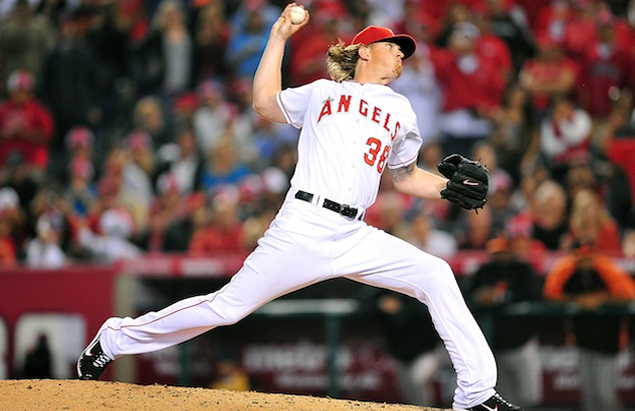 Baseball Betting Strategy: Should You Avoid Pitchers Experiencing Velocity Drops?
Early Monday, Yahoo! Sports published an article by Jeff Passan analyzing the dropoff in velocity for MLB starting pitchers, comparing this April to April of 2012.
In the article, Passan highlights the loss in velocity for aces like Justin Verlander, CC Sabathia and Felix Hernandez, while also identifying 13 pitchers who have seen the biggest decline in their average fastball speed (in terms of mph):
Jered Weaver (-3.1 mph), Sabathia (-2.2), Zack Greinke (-1.9), Verlander (-1.9), Jonathon Niese (-1.9), Matt Moore (-1.8), Philip Humber (-1.7), Mat Latos (-1.5), Clayton Richard (-1.5), Chris Sale (-1.3), Gio Gonzalez (-1.3), James McDonald (-1.3) and Max Scherzer (-1.3).
While MLB fans and fantasy baseball players are sure to be worried, when it comes to baseball betting strategy, should bettors share that concern as well?
In order to test this, we turned to our trusty Bet Labs software and created a simple MLB system with the following filters:
1. Season: 2012
2. Season Type: Regular Season
3. Pitcher: (we added each of the 13 pitchers listed in Passan's article)
4. Game Month: April
Using those four filters, we isolated the performances of these 13 pitchers from April of 2012 and have shown the results in the screenshot below.

As you can see, when this group of MLB starters took the mound for their respective teams, MLB bettors earned a profit of +2.88 Units and a 4.8% ROI.
Now that we've established this baseline, we can simply switch the Season filter from 2012 to 2013 and see how the loss in velocity has affected MLB betting so far this April.
[Want to see our Bet Labs Software in action? Signup for a Free Live Demo]

Surprisingly, through April 21st, the pitchers highlighted by Passan have actually improved over 2012. MLB bettors wagering on every game started by these 13 pitchers have won +3.05 Units for a ROI of 7.1%.
In full disclosure, there are still nine days worth of MLB games to be played this April that will directly influence results and, even after April is completed, analyzing fewer than two month's worth of results is hardly a sample size large enough to draw statistically significant conclusions.
However, we are confident enough to say that declines in velocity shouldn't automatically deter MLB bettors from backing certain starting pitchers and this concept is something we'd like to analyze more in the future.