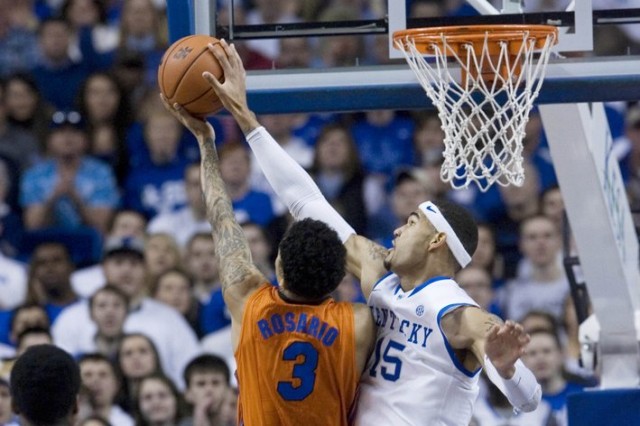 How do Back-to-Back Games Affect Conference Tourney Betting?
Although the NCAA Tournament is the holy grail of the College Basketball season, there is typically more value betting during conference tournament week. With a larger pool of games to choose from, oddsmakers frequently have difficulty setting sharp lines for every game and this edge can be exploited by opportunistic bettors.
Earlier this week, we posted one of our favorite spread systems for conference tournament games for ESPN Insider subscribers. However, we wanted to develop a profitable betting system for totals and believed that we could find value on the under due to the dearth of well-rested teams.
During the regular season, schools will often go an entire week without playing a game, however, during conference tournament week games are always played on back-to-back days. Our hypothesis was that teams would struggle to adjust to this lack of rest which would ultimately lead to lower scoring games and potential profits betting on the under.
By using our Bet Labs software, we were able to isolate conference tournament games where both teams had played the previous day. This essentially eliminated all of the first round games and left us with a sample size of nearly 550 games. Our research revealed that the under has gone 296-245 (54.7%) with +33.38 units won and a 6.2% return on investment (ROI) in games fitting this basic criteria.
While this shows a clear advantage to taking unders during conference tournament week, we wanted to know what impact the closing total range had on this system. In most sports, there is a direct correlation between higher totals and greater winning percentages on the under. The inverse is also true that overs are typically more profitable in games with low totals. However, we did not believe this trend would continue during conference tournament games.
March Madness brings an influx of casual bettors into the market place, and these squares are prone to pounding favorites and overs. Our belief was that they would be particularly eager to take overs in games with low over/unders, which would artificially inflate the total and create additional value on the under.
This hypothesis was confirmed when our research revealed a connection between lower totals and an increased return on investment. As you can see from the table below, the ROI of this system improves as the total wanes with our sweet spot coming on games with an over/under of less than 130.
| O/U Range | Record | Winning Percentage | Units Won | ROI |
| --- | --- | --- | --- | --- |
| All | 296-245 | 54.7% | +33.38 | 6.2% |
| <150 | 274-226 | 54.8% | +31.48 | 6.3% |
| <145 | 247-202 | 55.0% | +30.25 | 6.7% |
| <140 | 213-161 | 57.0% | +39.44 | 10.5% |
| <135 | 162-122 | 57.0% | +30.45 | 10.7% |
| <130 | 106-73 | 59.2% | +26.66 | 14.9% |
Since 2005, the under has gone 106-73 with +26.66 units won when the total is less than 130 and both teams are playing on a back-to-back. This system has been consistently profitable with records of 9-5 (+3.4u) in 2014, 15-9 (+4.91u) in 2013, 8-7 (+0.54u) in 2012, 12-9 (+2.11u) in 2011 and 15-3 (+10.89u) in 2010.
The screenshot below displays the system in Bet Labs:

Bet Labs users are able to copy this system directly from our Think Tank, and bettors are able to view the latest odds and trends from our free College Basketball odds page. Have any questions for the staff at Sports Insights? Utilize our live chat to speak with a customer service representative or e-mail us at help@sportsinsights.com.
David Solar is the Content Manager at Sports Insights and can be reached directly at david@sportsinsights.com.