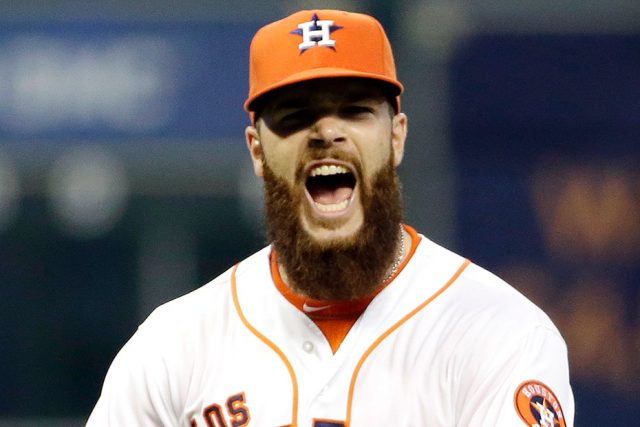 2017 MLB Pitcher Win Totals
Yesterday, Westgate Superbook in Las Vegas released a handful of different MLB props for the upcoming season including win totals for 30 different pitchers. These are tougher to project than some of the other statistics because a pitcher can throw a great game and still get a no-decision or a loss. There have been some instances of pitchers getting snake-bitten all season, such as Shelby Miller in 2015. Miller started 33 games and had a 3.02 ERA in over 200 innings, but only wound up with 6 measly wins by season's end.
While most of the pitchers listed below are on above-average teams, that doesn't mean they won't get unlucky. Also, when pitchers get hurt, the protocol in today's age is to be very cautious. As a result, one slight muscle tweak could result in a pitcher spending two months on the shelf and make it almost impossible to go over their respective win total.
| Player | Westgate (2/21) |
| --- | --- |
| Clayton Kershaw | 16.5 |
| Max Scherzer | 15.5 |
| Chris Sale | 15.5 |
| Madison Bumgarner | 15.5 |
| David Price | 15.5 |
| Jon Lester | 15 |
| Corey Kluber | 14.5 |
| Jake Arrieta | 14.5 |
| Dallas Keuchel | 13.5 |
| Justin Verlander | 13.5 |
| Noah Syndergaard | 13.5 |
| Johnny Cueto | 13.5 |
| Stephen Strasburg | 13.5 |
| Zack Greinke | 13.5 |
| Rick Porcello | 13.5 |
| Carlos Carrasco | 13.5 |
| Cole Hamels | 13.5 |
| Kyle Hendricks | 13 |
| Felix Hernandez | 12.5 |
| Chris Archer | 12.5 |
| Yu Darvish | 12.5 |
| Gerrit Cole | 12.5 |
| Masahiro Tanaka | 12.5 |
| Carlos Martinez | 12.5 |
| Jacob Degrom | 11.5 |
| Danny Duffy | 11.5 |
| Aaron Sanchez | 11.5 |
| Sonny Gray | 10.5 |
| Michael Fulmer | 10.5 |
| Marcus Stroman | 10.5 |
Let's take a look at three different pitcher's whose total provides value.
CHRIS ARCHER: OVER 12.5
Last season, Chris Archer was tied for the league lead with 19 losses. I can personally guarantee that won't happen again this season. Archer's 4.02 ERA was the highest of his career, but his xFIP of 3.41 was 5th best in the MLB. This is because he strikes out a ton of hitters — over 10 per 9 innings. What hurt him the most last year was the fact that his home run/fly ball ratio was over 16%, much higher than the league average of about 10%. While the Rays aren't expected to be very good this season, it's possible that Archer is traded to a contender before season's end if they are looking to rebuild and in turn, give him a better chance to win. Even if he's not traded, his talent should overcome the bad luck he had last season.
CLAYTON KERSHAW: UNDER 16.5
What?!? How could you doubt Clayton Kershaw? Kershaw has had seven seasons in his career with at least 25 starts, but he's only had 17 wins or more twice, which is a little surprising. Like I said at the top of this post, just because you have a great season doesn't mean you will end up with a ton of wins. This is why most baseball nerds hate wins as a statistic because they are essentially an outcome of luck. Even though Kershaw is the best pitcher the game has seen in a while, chances are he won't reach 17 wins. He's also logged a ton of innings for a soon-to-be 29 year old and last season missed a significant amount of time with a back injury. Going forward in his career, it'll be more and more unlikely that he'll make 30+ starts as each season goes by. While I don't doubt his talent, I feel that going against the public and their perception of his dominance and betting under 16.5 is the way to go.
DALLAS KEUCHEL: OVER 13.5
After winning the AL Cy Young in 2015, Dallas Keuchel had a 2016 campaign that he'd certainly like to leave behind. Keuchel, who had relied on elite control and getting hitters to put the ball on the ground in 2014 and 2015, saw his numbers worsen across the board in 2016. Walk rates went up, fly ball and home run rates went up, and ground ball rates went down. He also received just over four runs of support from his offense per nine innings, which was 13th worst out of 73 qualified pitchers. With Houston's lineup, that is bound to change. The Astros appear that they are on the verge of a big season and Keuchel having a bounce-back year will be a big reason why.
Have any questions for the staff at Sports Insights? Utilize our live chat to speak with a customer service representative or e-mail us at help@sportsinsights.com.