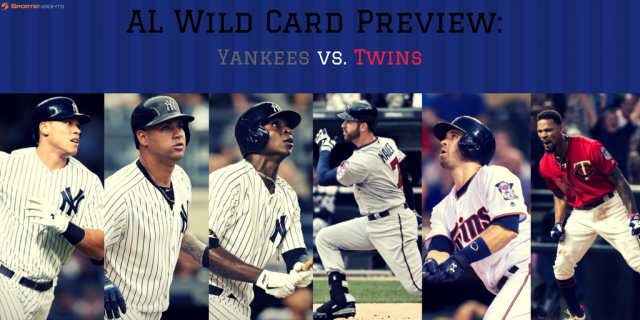 2017 AL Wild Card Preview: Twins vs. Yankees
Imagine a land in which baseball was played in a one-game NFL style playoff format. Oh wait, they created that in this current land about five years ago. It's that time of year, folks!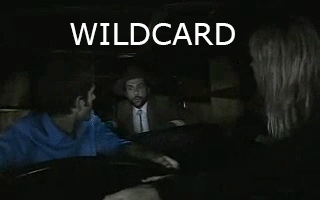 This isn't new for the Yankees, though, who have been on the losing side of this game before. They fell to the Astros at home back in 2015, when Dallas Keuchel out-dueled Masahiro Tanaka in a 3-0 shutout. In fact, home teams have not done well in this game at all and historically, haven't really had much of an edge in the playoffs according to Sports Action.
Home field advantage hasn't been kind in the wild card game

Visitors 7-3 so far (+5.2 units)https://t.co/MvNsySVM3C pic.twitter.com/KGdU50h9eG

— Sports Insights (@SportsInsights) October 2, 2017
During the regular season, the Yankees took four of six games against the Twins, including a sweep just a couple of weeks ago. Luis Severino pitched in one game of the sweep, but allowed three runs in just three innings of work. Ervin Santana also started one of those games for the Twins, allowing two runs in 5.2 innings, one of which came on an Aaron Judge homer.
With all of that being said, the Bronx Bombers are huge favorites for this game. In fact, they're -260 at Pinnacle, making them the biggest wild card game favorite ever to this point.

Though New York is only getting slightly more than 50% of bets, they are getting 75% of dollars. The line had been trending in their direction yesterday, but really jumped this morning. The movement took place right around the time it was announced that Miguel Sano would not be on the Twins' roster tonight due to a shin injury (noted by the blue + symbol).
If you don't want to take a chance on the Twins or take the Yankees at such an exorbitant line, perhaps betting on the total will tickle your fancy.

Right now, the majority of bettors are taking over 7.5, but two thirds of the coin is on the under. Based on the juice movement, the total is on the verge of moving to 7 if this activity keeps up. The temperature is expected to be around 60 degrees with moderate winds blowing from right to left.
Check our free odds page to see the latest live odds and percentages and follow us on Twitter @SportsInsights for any updates leading up to the game.