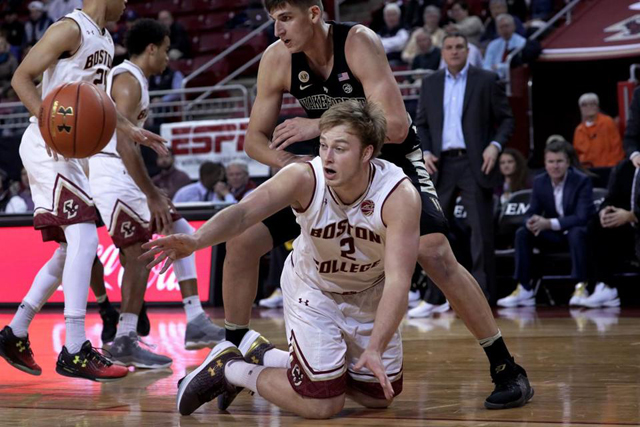 2017 ACC Tournament: Sharp Money backing Boston College
Steam hit Boston College this morning, dropping the line from +13 to +12 at a handful of sportsbooks. Since the initial move, the market consensus has ticked back up to Wake Forest -12.5 with a handful of 13's still available as well.
A screenshot of the Boston College/Wake Forest line graph, part of our Sportsbook Insider Betting Activity dashboard, charts the point spread at Pinnacle. As you can see, our Bet Signals data triggered a Steam Move at 10:29 am ET, driving the line from Boston College +13 to +12.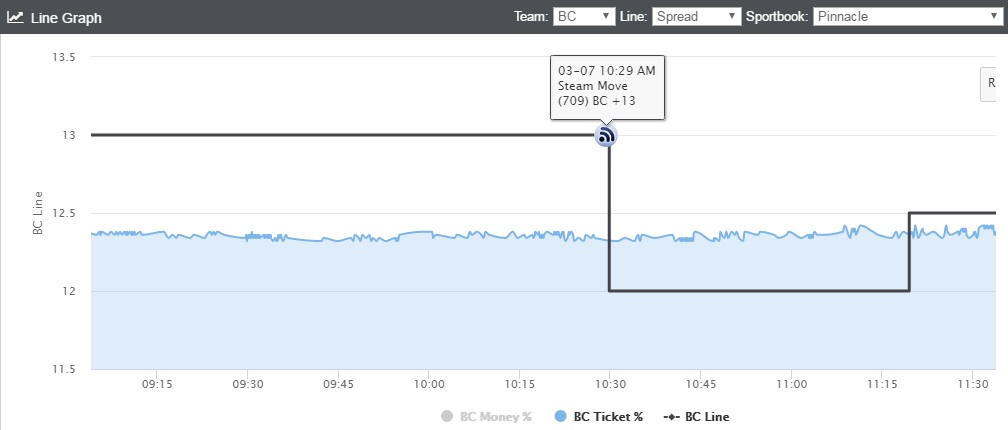 With just over two and a half hours until tipoff, we encourage you to continue checking in with our Free College Basketball Live Odds Page for updated lines and betting percentages.
Those interested in testing out our Sportsbook Insider Pro tools, including sharp money indicators (like Steam Moves) and comprehensive line charts, can receive two free days by signing up for a four-day Pro trial today.