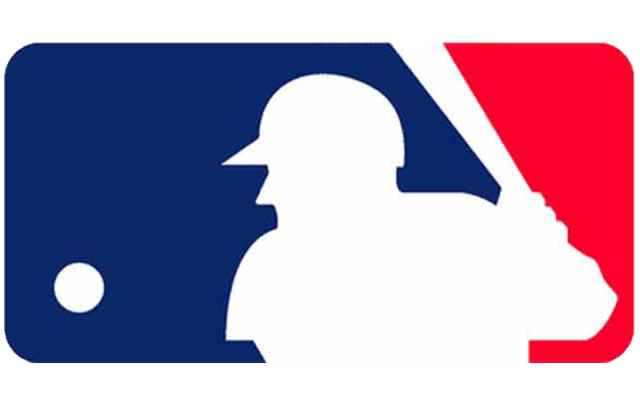 2016 MLB Preview: Our Favorite Prop Bets
The 2016 MLB season gets underway on Sunday afternoon (4/3) which means that there are only a few more days for bettors to get their season long prop bets in. Earlier this off-season we posted a full list of all available MLB player props which includes over/unders for several key statistical categories.
Most sportsbooks take fairly small limits on these prop bets and many of them are juiced up very heavily which can make it difficult to find value. That said, the staff at Sports Insights have picked their favorite prop bets or futures for the upcoming MLB season.
David Solar – Content Manager
Anybody except Boston to win the AL East -210 (5Dimes)
Throughout the off-season I have highlighted potential value on a number of prop bets and futures. Our prop betting piece pointed out value on Billy Hamilton Under 59.5 steals, Jose Iglesias Under .290 batting average and Carlos Gonzalez Under 30.5 home runs. When discussing Cy Young odds, Marcus Stroman (+3,300) and Gerrit Cole (+2,000) were identified as solid values. In terms of MVP odds, Jose Abreu (+3,300), Jose Bautista (+2,800) and Anthony Rizzo (+1,400) all appear to be underpriced. That said, there's one prop bet that stands out above all others.
Last season the Boston Red Sox finished the season with a 78-84 record which put them in last place in the AL East. In fact, it was their second straight last place finish since winning the World Series in 2013. General manager Dave Dombrowski attempted to fix the team's pitching woes by signing free agent LHP David Price to a record-breaking deal, but it's not enough. This team is plagued by bad contracts and serious starting rotations questions beyond Price.
The Red Sox (+170) are listed as the favorite to win the division, but my calculations indicate that the Blue Jays are more likely to repeat as the AL East champs. Although there may be slight value on Toronto (+220) to win the division, the AL East will be far more competitive than many baseball fans seem willing to acknowledge. My numbers show that the Red Sox have slightly less than a 30% probability of winning the division, so there's clear-cut value on "The Field" at -215.
Dan McGuire – Operations Manager
Mark Trumbo: Over 25.5 Home Runs (Bovada)
This prop bet is obviously risky due to the fact Trumbo hasn't hit 25 homeruns in either of the last two seasons, but I love the upside and circumstances this year.
Pros: First off, he'll likely be in the 5th or 6th spot in a potent Orioles lineup where he should get plenty of playing time in OF/DH. He'll also play in more hitter-friendly ballparks this year (Camden, Fenway, Yankee, Rogers) playing in the AL East. The fact that his strikeout rate is high doesn't bother me for this prop, since it's all about the long ball, so I don't mind if he's not making a ton of contact. Seeing him knock out mammoth 450+ foot homeruns in Spring Training BP showed me the pop is still there when he's healthy.
Cons: The biggest downside is that he'll likely be playing the outfield more than DH, so Baltimore could use defensive replacements for him in late-game situations. Playing in the field will also increase his injury risk.
With all that said, Trumbo is in a good position to return to his Angels' days where he averaged over 30 home runs per year so I'm backing him to go OVER 25.5 homers this season.
Josh Appelbaum – Customer Service Manager
JD Martinez: Over 30.5 Home Runs +100 (BetOnline)
It's crazy to think that just two short years ago the Astros gave up on Martinez and released him outright. The Tigers then signed him to a minor league deal, which might be the best move any organization has made in years. After hitting 23 home runs in his first full season in Detroit, Martinez broke through big-time in 2015, finishing with 38 homers and making the All-Star team.
The Oddsmakers have set his 2016 home run total at 30.5. This seems criminally low. Martinez will be hitting in a star-studded Tigers lineup alongside Miguel Cabrera, Ian Kinsler and the newly-acquired Justin Upton. Martinez should also be boosted by the return of Victor Martinez, who is set to hit behind him in the lineup and provide much-needed protection.
Martinez is projected to hit 33 homers at RotoChamp and 34 homers at FanGraphs. Getting him at even-money to hit 31 homers or more seems like a profitable opportunity that savvy bettors should not pass up.
Andrew Fine – Sports Betting Specialist
Josh Donaldson: Over 105.5 RBI (Bovada)
The 2015 American League MVP is in line for another big year. The 30-year-old third baseman reached career highs in several offensive categories in 2015, and 2016 should not be too different. Donaldson exceeded his previous high in RBIs by 25 in merely 12 more at bats. Though 123 RBI was a career-high for Donaldson, it is probable that he comes close to that mark this season.
Donaldson has several factors going for him. First, he plays at the Rogers Centre, which is widely regarded as a hitter-friendly. He is a proven slugger, who also has the luxury of having several gifted hitters in the lineup like Jose Bautista and Edwin Encarnacion. Yes, it will be hard for Donaldson to repeat his historic 2015 season. However, hitting in a potent lineup and a playing in a batter-friendly park gives Donaldson a darn good chance to experience a similar degree of success in 2016.
Mark Gallant – Sports Betting Specialist
Home Run Crown: Giancarlo Stanton +600, Kris Bryant +1400, Mark Trumbo +5,000, and Maikel Franco +6,600 (BetOnline)
No surprise here, but the hulking Giancarlo Stanton tops both lists as the home run favorite in 2016. Stanton was on pace for over 50 jacks last year before being sidelined with an injury, which is a familiar storyline for Stanton. At just 26-years-old, he should be entering his prime and can be penciled in for 40 homers — if he can stay on the field.
Kris Bryant falls a few spots lower in the rankings, but is expected to make a big jump in his sophomore season. Many expect Bryant to be a perennial 40 home run hitter in the future; the question is when that era will begin. If Bryant can lower his 30% strikeout rate without sacrificing too much power, this Vegas native is in for a tremendous season.
Towards the bottom of these lists is where you can find some great value for players who could be in for some big seasons. Mark Trumbo is an intriguing option for 2016 considering his new uniform. The 2016 Orioles right fielder topped 30 home runs twice in the pitcher friendly Angel Stadium and despite a couple of down seasons, has the raw power to take advantage of Camden Yards — which has been a hitters' paradise in recent years.
Maikel Franco, the Phillies youngster who has turned heads this spring training with eight home runs, is preparing for his first full season in the majors after missing half of 2015 due to injury. With a short left field porch in Philadelphia and Franco's high contact rate for a hitter with his power, we could see Franco near the top of the home run leaders list in 2016. With Sportsbook giving him a 100/1 shot at the title, there is an opportunity to make some serious money.
David Ortiz: Under 27.5 Home Runs (BetOnline)
In what will be David Ortiz's final season, 28 home runs are too many to expect from Big Papi. Ortiz has managed three straight 30+ home run seasons, but has had at least 600 plate appearances in each of those seasons. With his career winding down, expect Ortiz to receive days off relatively frequently and therefore get to the plate significantly less often. Also, only four players aged 40 or over have ever hit 28 or more home runs — Ted Williams, Darrell Evans, Barry Bonds, and Raul Ibanez — with Evans' 34 being the high mark.
Noah Syndergaard: Over 12.5 Wins (BetOnline)
Noah Syndergaard is a key cog in what should be the best rotation in the MLB in 2016. This flamethrower averaged 96.5 MPH on his fastball last year, only one tenth behind Nathan Eovaldi for fastest among starters in 2015. With perhaps the worst two teams in baseball, the Braves and Phillies, joining Syndergaard's Mets in the NL East, he should have plenty of opportunities to pick up at least 13 wins in 2016.