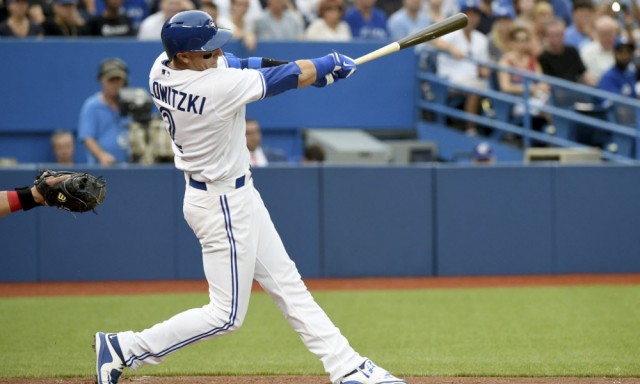 2015 MLB Trade Deadline: How Have The Futures Moved?
The 2015 MLB trade deadline passed yesterday afternoon at 4PM Eastern Time, and a number of major deals were consummated that could heavily impact the playoff picture. All-Stars like Troy Tulowitzki, David Price, Yoenis Cespedes, Johnny Cueto and Cole Hamels switched teams, but we wanted to know what type of impact these moves made on the futures market.
The list below displays how the World Series and Pennant odds have changed at BetOnline from July 23rd to August 1st.
Los Angeles Dodgers +550 to +450 | +275 to +225
Acquired: SP Alex Wood, SP Mat Latos
Kansas City Royals +800 to +450 | +325 to +225
Acquired: 2B/OF Ben Zobrist, SP Johnny Cueto
Houston Astros +1200 to +1400 | +600 (Unchanged)
Acquired: OF Carlos Gomez, SP Mike Fiers, SP Scott Kazmir
San Francisco Giants +1600 to +1400 | +800 to +700
Acquired: SP Mike Leake
Toronto Blue Jays +2400 to +2000 | +1100 to +1000
Acquired: SS Troy Tulowitzki, SP David Price, OF Ben Revere, RP Mark Lowe
New York Mets +2500 to +2200 | +1200 to +1000
Acquired: OF Yoenis Cespedes, RP Tyler Clippard
Baltimore Orioles +2500 to +2400 | +1300 to +1200
Acquired: OF Gerardo Parra, OF Junior Lake
Texas Rangers +5000 to +6600 | +3300 (Unchanged)
Acquired: SP Cole Hamels
---
It's shocking to see that the Astros World Series futures actually worsened despite adding a dynamic outfielder in Carlos Gomez and another top end starter in Scott Kazmir — especially since they swept the division rival Angels earlier this week. It's all the more confusing when you consider that 5Dimes, which is considered to be much sharper than BetOnline, moved the Astros odds of winning the AL West from +110 to -130.
Essentially oddsmakers believe that the Astros have improved considerably, but not to the extent of other American League teams. The Kansas City Royals, who already have a 3-game lead on Houston, addressed their biggest flaw by adding an ace (Cueto). The Blue Jays may trail the Astros by 5-games, however, they added arguably the best hitter and the best pitcher at this years deadline.
Have any questions for the staff at Sports Insights? Utilize our live chat to speak with a customer service representative or e-mail us at help@sportsinsights.com.
David Solar is the Content Manager for Sports Insights and can be reached directly at David@sportsinsights.com.