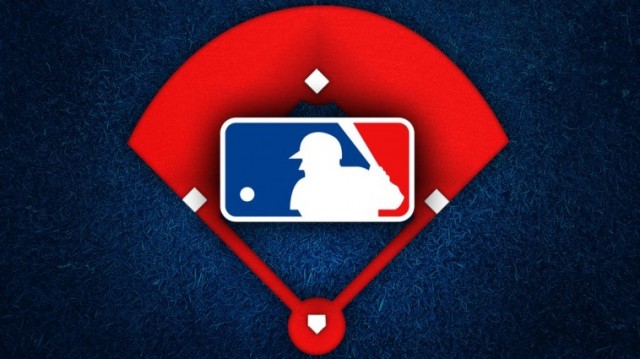 2015 MLB Preview: Our Favorite Prop Bets
The 2015 MLB season gets underway on Sunday night (4/5) which means that there are only a few more days for bettors to get their season long prop bets in. Earlier this offseason we posted a full list of all available MLB season props which includes league leaders, statistical over/unders, odds for the first manager to be fired and many more.
Most sportsbooks take fairly small limits on these prop bets and many of them are juiced up very heavily which can make it difficult to find value. That said, the staff at Sports Insights have picked their favorite prop bets or futures for the upcoming MLB season. We have also included our favorite value bets for the MVP and Cy Young Awards in each league.
---
David Solar – Content Manager
Miguel Cabrera: Under 100.5 runs scored (Bovada)
Over the past decade, Miguel Cabrera has proven to be one of the best players in all of baseball. The two-time MVP has led the league in batting average three times, while leading the league in home runs and runs batted in twice apiece. In fact, since being traded from the Marlins to the Tigers back in 2008, Cabrera has batted .325 while averaging 157 games played, 36 home runs, 121 RBI and 102 runs scored.
However, at age 31 Miggy appears to be slowing down. Last season the slugger saw his batting average drop 35 points (from .348 to .313) and his home run production drop by 19 (from 44 to 25). On top of that, Cabrera is currently dealing with an ankle injury that could cause him to miss time.
Cabrera has averaged .6497 runs per game over the past eight seasons — one of the highest rates in baseball. If we assume that he continues to score at the same rate, he would need to play in at least 155 games this season to hit the over. Even if his ankle injury doesn't force a stint on the disabled list, it should at the very least slow down Miggy (who isn't exactly fleet of foot to begin with).
This is a player with huge name recognition but waning skills. In fact, his regression is highly reminiscent of Albert Pujols who saw the start of his decline begin during his age-31 season. Add in the fact that ESPN (94), Steamer (89) and ZiPS (90) are all predicting a drop off in runs scored, and you can see why this is one bet that I feel very confident recommending.
Travis Reed – Bet Labs Manager

Cincinnati Reds: Under 78 Wins (5Dimes)
The Reds are in no man's land. They are not good enough to make a playoff run, but they aren't bad enough to go on an Astros-style rebuild either. They are just kind of there. The problem with "there" is that it happens to be in the NL Central, arguably the best division in baseball this season.
The Cardinals and Pirates are legitimate contenders and the Cubs are being overrated but still should be a solid club that will win more games than it loses. These are three good reasons to bet against Cincinnati but one factor stands above all others: Johnny Cueto's contract.
It seems unlikely that the Reds and their ace will be able to agree on an extension prior to Cueto becoming a free agent. This will make him one of the most sought after trade targets during the season. I think the Reds end up making a deal which would open the floodgates for other potential deals that will finally get the rebuild started in The Queen City.
If you're still not convinced, consider this: Jason Marquis is projected to make the Reds rotation. Enough said.
Dan McGuire – Operations Manager
First Manager Fired: Walt Weiss +400 (CRIS)
I always find the "first coach fired" prop to be more encompassing than others since it takes into account team expectations as well as ownership/management decisions. This makes for a great mix of options to choose from, ranging from high expectations (Mattingly LAD, Ventura CWS, Ausmus DET) to low expectations (Sandberg PHI, Weiss COL).
I've admittedly been higher than most on the Rockies over the last few years, but they always fail to address their biggest needs (starting pitching, starting pitching, and more starting pitching). The lineup will be once again be solid, but injury-prone stars Carlos Gonzalez and Troy Tulowitzki remain concerns. Even if both stars remain healthy all season, it's tough to ignore their starting rotation — their number two starter is Kyle Kendrick — which proves the point that starting pitching is sorely lacking.
This will be Weiss' 3rd season in charge of Colorado and there has been very little progress overall, if any. Their Season Win Total this year is set in the low 70s and even if they somehow become a .500 team, Weiss should be a goner this year. Even if he isn't the guy in charge of assembling the team, he'll ultimately be responsible for these recent disappointments. At +400, I think it's worth the risk that he will be the first manager to get the ax.
Josh Appelbaum – Customer Service Manager
Jacob deGrom: Over 11.5 Wins (Bovada)
Jacob deGrom won the NL Rookie of the Year award in 2014 after posting an impressive 9-6 record with a minuscule 2.69 ERA. He also struck out 144 batters in just 140.1 innings, while also holding opponents to a .228 batting average.
This spring, he has been close to perfect, going 3-0 with a 2.45 ERA. At 26-years-old, deGrom is entering the prime of his career. And with Bartolo Colon getting the Opening Day start and Harvey likely to pitch in game 2, deGrom hopefully won't have to go up against opposing teams' aces for much of the year, which vastly increases his win value.
The Mets are a team on the rise and while Harvey gets all the attention, deGrom might end up being the real gem of the staff.
---
MVP and Cy Young Picks
Using the odds from three widely available US sportsbooks (Bovada, BetOnline and 5Dimes) the staff at Sports Insights examined the top values for the four major awards races.
| Name | AL MVP | NL MVP | AL Cy Young | NL Cy Young |
| --- | --- | --- | --- | --- |
| David Solar | Jose Bautista (+2500) | Carlos Gomez (+3300) | David Price (+1000) | Matt Harvey (+2000) |
| Sportsbook | BetOnline | BetOnline | 5Dimes | BetOnline |
| Travis Reed | Robinson Cano (+1000) | Bryce Harper (+2000) | David Price (+1000) | Stephen Strasburg (+1000) |
| Sportsbook | BetOnline | BetOnline | 5Dimes | 5Dimes |
| Dan McGuire | Mike Trout (+125) | Andrew McCutchen (+550) | Felix Hernandez (+600) | Gerritt Cole (+3300) |
| Sportsbook | BetOnline | Bovada | 5Dimes | BetOnline |
| Josh Applebaum | Adam Jones (+5000) | Adrian Gonzalez (+3300) | Yordano Ventura (+6600) | Jacob DeGrom (+5000) |
| Sportsbook | BetOnline | BetOnline | BetOnline | 5Dimes |
Have any questions for the staff at Sports Insights? Make sure to utilize our live chat or call us directly at 877-838-2853.
David Solar is the Content Manager at Sports Insights and can be reached directly at david@sportsinsights.com.