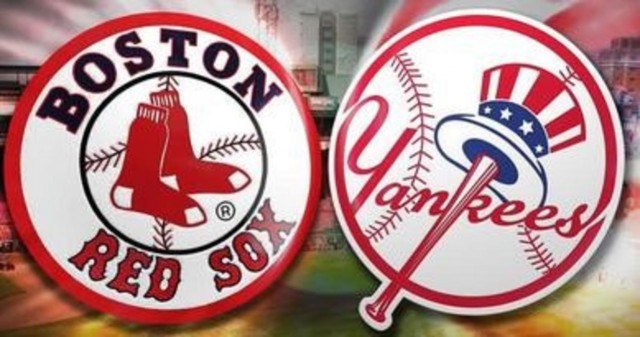 2014 MLB Betting Trends: Boston Red Sox vs. New York Yankees
Although much of the bad blood and animosity has died down over recent years, the Red Sox and Yankees still have one of the most heated rivalries in baseball. In fact, since 2005 the two teams have been extremely evenly matched with the Red Sox performing at a slightly more profitable level for bettors (82-83, +3.94 units won).
Interestingly, using our Bet Labs software we discovered that the away team has fared much better over the past eight years with Boston posting a 42-41 record (+12.3 units, 14.8% ROI) as the visitor. On the flip side, the Yankees have gone 42-40 (+6.33 units, 7.7% ROI) when playing at the not-so-friendly confines of Fenway Park.

This four game series will kick off tonight in New York with Clay Buchholz facing off against Michael Pineda. According to our MLB Betting Trends, the Yankees opened as a -109 favorite at the market-setting Pinnacle sportsbook and are currently receiving 57% of moneyline bets.
Despite public betting favoring the Bronx Bombers, New York has dropped to -101 and the Red Sox are listed as -107 favorites at the time of publication. Given the performance of the road team in this rivalry, we're not surprised to see this line movement.

It's also worth noting that all Sportsbook Insider members have access to today's lineups by clicking the "lineups" tab on their live odds page. You can see the starting lineup for today's game below:

Although Pinnacle has yet to release their line for tomorrow's (Friday) game, Jon Lester and the Red Sox have opened as -120 favorites against CC Sabathia and the Yankees (+100) at CRIS.
On Saturday we will see John Lackey take on Hiroki Kuroda and Sunday we will see Felix Doubront square off against Ivan Nova. Despite being underdogs in each of the first two games the Yankees are actually -112 favorites to win the series, so don't be surprised to see New York favored in at least one of this weekend's games.
Have any questions for the staff at Sports Insights? Utilize our live chat to speak with a customer service representative or e-mail us at help@sportsinsights.com.
[adrotate group="4″]