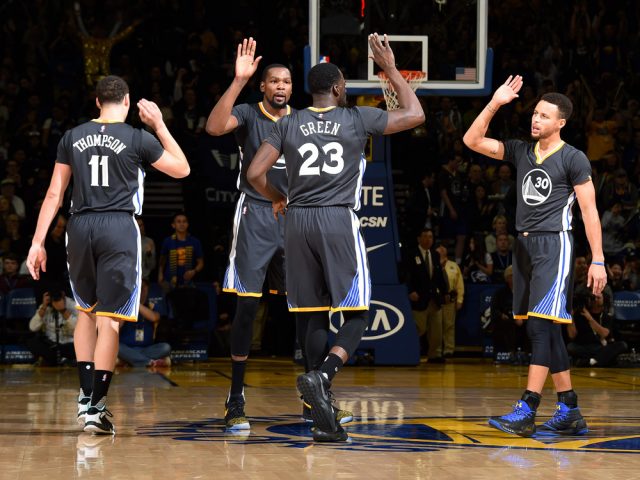 How Have The Warriors Performed Against the Spread When Missing a "Big 4" Member?
No Steph, no Draymond, no problem, right? Last night, the Warriors cruised to a 14-point victory over the Hornets, easily covering the closing spread of -3.
However, will they be able to keep this up or will the lack of Steph Curry end up causing some issues over the next couple of weeks? My grueling, extensive research suggests that it very well might. I went ahead and looked at every game since the 2014-15 season began in which one of the Warriors' once "Big 3" and now "Big 4" has missed a game.
Keep in mind, oddsmakers view all of these players as less valuable to the spread on an individual basis due to the conglomeration of stars. Curry and Kevin Durant are both viewed as being worth 2-4 points to the spread depending on which oddsmaker you ask, while Klay Thompson and Draymond green are worth 1-3 points. This certainly wasn't always the case, though, as the addition of Durant impacted the value of all the Warriors. If Durant was randomly traded to the Bulls for some reason, he'd become a "Tier 1" player worth five points to the spread.
Here's how they have done against the spread without the stars.
| Player | ATS Without them | Average ATS Margin |
| --- | --- | --- |
| Steph Curry | 3-8 | -5.86 |
| Draymond Green | 9-3 | +2.96 |
| Klay Thompson | 3-7-1 | -7.18 |
| Kevin Durant | 11-8 | +2.34 |
| 2 Players Missing | 2-1 | -0.83 |
| 3 Players Missing | 0-0 | N/A |
| 4 Players Missing | 0-1 | -11.5 |
The sample sizes are small, but interesting nonetheless and sure to spark a lively conversation at your dinner table.
The most notable trend that sticks out is that the Warriors have been great without Green, but have struggled without Curry and Thompson. It's tough to say whether it's a fluke given the small sample or if there is actually something to it.
It makes sense that they have sucked without their star point guard and former MVP. Golden State can run their offense through a few different guys, but they've obviously been more effective when Steph is wheelin' and dealin'.
Personally, I've never really bought into the whole "Draymond Green is a top 10 player in the league" hype. In my mind, he's an excellent defensive player that fits well in Golden State's system. I don't believe he could lead another team on his own to any degree, really. There's a reason he was a second round pick. Think I'm wrong? Come fight me about it and you'll end up like Skut Farkus.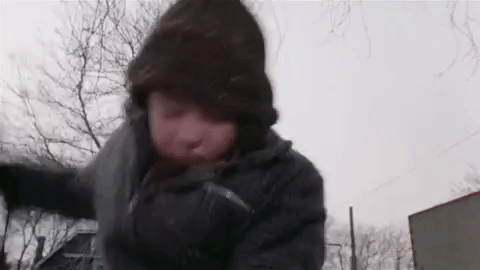 I was, however, surprised that they've played so poorly without Thompson. They've had some ugly games without him, including five times in which they've failed to cover by double digits. In the "KD Era," they've gone 0-4 ATS without the sharp-shooting guard. Definitely something to keep an eye on next time Klay misses a game.
Speaking about KD, you may be wondering how his presence impacts these records. However, it hasn't made much of a difference when it comes to betting on the spread, at least. Since Durant whimped out of Oklahoma City, the Warriors have gone 2-4 ATS without Curry and 7-1 ATS without Green. The ATS trends for all three of the original stars have essentially stayed the same since the addition of Durant. We'll get a better gauge over the next couple weeks as Curry and potentially Green will miss more time.
Since the Warriors have become a big deal, they haven't rested their stars in groups like some other teams (cough, cough Tyronn Lue…cough.) In fact there has only been one game in which Curry, Thompson, and Green all rested and it happened to be when Durant was hurt last spring. Other than that, there have only been three instances in which two of their stars were out, including last night's affair. Not much we can do with that small sample, unfortunately.
Tomorrow, they'll head to Detroit to take on the surprisingly good Pistons squad. Will the curse of Curry come back to bite them or will Durant lead them to another cover?