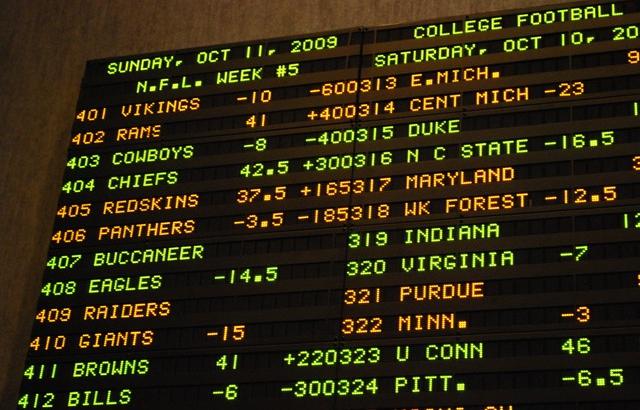 What are the Advantages of Monitoring Offshore Odds vs. Vegas Odds?
We often get asked by our members about the differences between offshore odds and Vegas odds. They want to know which sports books should be included on their Live Odds 4.0 page.
The answer depends on what type of information you're looking for and where you place your bets.
If you're betting at actual Las Vegas casinos, you'll certainly want to focus on Vegas odds when shopping for the best number.
But, if you're interested in tracking where the money is being wagered, you'll want to focus on offshore odds. With the popularity of the internet and digitization of sports betting information, the big money now moves offshore, where bettors can instantly get down on a number they like without having to physically go to brick and mortar casinos.
Offshore sportsbooks like CRIS, Pinnacle, BetOnline, The Greek and 5Dimes often set the market with early openers and welcome the biggest bets from sharp bettors.
However, even if members are only interested in offshore odds, we still recommend monitoring opening and current Vegas odds from at least one casino. This way you will get a general snapshot of the entire sports betting marketplace.