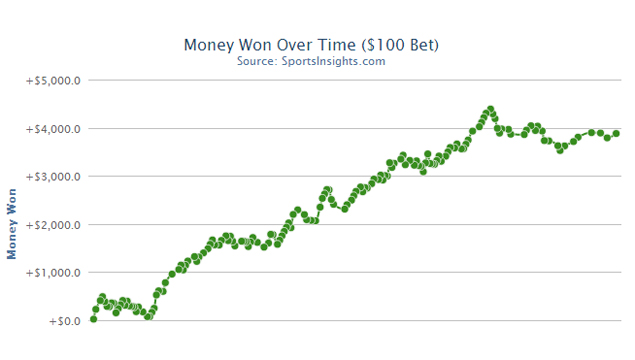 Updates to Sports Insights' Betting Systems
In order to more accurately summarize each of our existing betting strategies, we've made the following updates:
1. Smart Money will now be referred to as Reverse Line Movement.
2. Square Plays will now be referred to as Contrarian.
3. Betting Systems will now be referred to as Bet Signals.
Steam, Reverse Line Movement and Contrarian signals are used to determine why a line has moved and where potential value may lie, but are not the be all end all regarding picks. As a result, we treat these as signals for sharp or public betting action.
Those interested in our final opinions/official plays regarding games should continue to follow our Best Bet picks.
Triggering formulas, historical results/records and grading processes for all Bet Signals will not change.
If you have any questions regarding these updates, please contact our customer service department at help@sportsinsights.com or 877-838-2853.