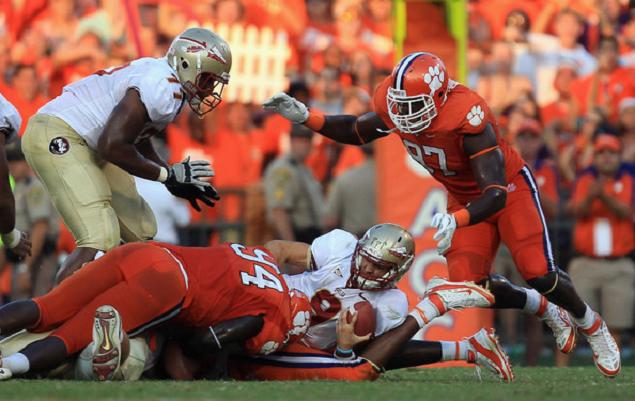 Clemson/Florida State is Most Heavily Bet Game of the Week
According to our Number of Bets statistic, Saturday's Clemson/Florida State game is the most popular college football bet of the weekend among sports bettors.
CRIS opened this game at Florida State -12, and we've seen the line climb to -14.5 at most sportsbooks and even up to -15 at a handful. This movement indicates that the money is on the Seminoles, but should it be?
We turned our Bet Labs software loose and found some interesting trends regarding Saturday's game. All stats below represent Against the Spread (ATS) records since the start of the 2005 season.
1. Florida State is 43-46 (48.3%) overall.
2. Florida State is 24-34 (41.4%) vs. ACC opponents.
3. Against ACC opponents, the Seminoles are 16-28 (36.4%) as a favorite and 9-19 (32.1%) at home.
4. Florida State is 4-10 (28.6%) as a favorite between 10-17 points.
5. Florida State is 1-6 (14.3%) vs. Clemson.