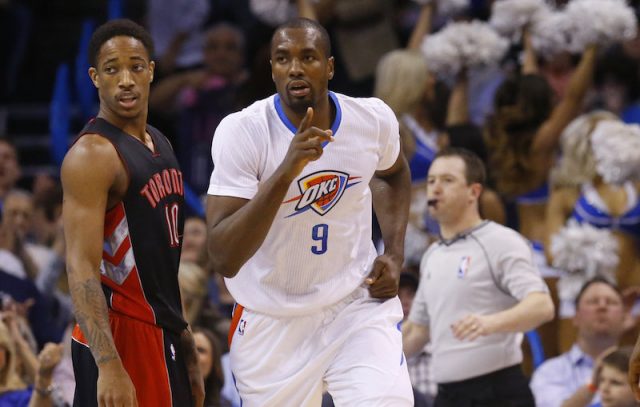 Serge Ibaka Trade Fallout
On Tuesday morning, the Magic and Raptors completed the biggest trade of the season to date. The Magic shipped Serge Ibaka to Toronto in exchange for Terrance Ross and a 1st round pick. Ibaka, who is an upcoming free agent, was in his first season with Orlando after being traded by Oklahoma City on draft night for Victor Oladipo, Ersan Ilyasova and the rights to Domantas Sabonis.
Ibaka's style of play down in Orlando was a bit different than the version we saw in OKC. He's currently tied for a career high with 15.1 points per game and has done so by making close to 39% of his three-point attempts, an element that he added to his game a few years back. On the flipside, his 1.6 blocks per game are the lowest since his rookie season in which he only played 18 minutes per game. The days of him blocking three shots per game are no more, but the game has also evolved since then.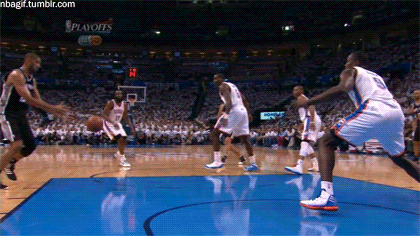 Terrance Ross is essentially producing the same numbers this season that he did in the three seasons prior. An athletic wing player, Ross is averaging about 10 points, 2 boards, and 1 assist per game.
With Ibaka on the market this upcoming offseason, it's clear the Raptors added him to help them reach the NBA Finals. Last year, they were able to win two games against the Cavaliers in the Eastern Conference Finals, but were blown out in the other four. With Kevin Love's health now in question, the Raptors may feel that a trio of Kyle Lowry, DeMar DeRozan, and Serge Ibaka could compete against LeBron James and Kyrie Irving.
There's no question that Ibaka is an improvement over the Raptors' current power forwards, Patrick Patterson and Pascal Siakim. Patterson has been dinged up this season and has averaged 7 points, 5.5 boards, and .4 blocks per game. Siakim, the Raptors' 1st round pick last year, has averaged about 4.5 points, 3.5 boards, and 1 block per game.
How did this move affect the Raptors' chances according to the books?
In the short term, it is tough to tell. The Raptors play tonight, but Ibaka won't be ready yet. The Magic don't play tonight, so we won't be able to see how much their line moves without Ibaka in the lineup. About a month ago, Ibaka was expected to play against the Clippers but was declared out with a shoulder injury an hour before tip-off. As a result, the Magic moved from +9.5 to +10.5. That falls in line with his point spread value from our article this offseason. His new teammates Lowry and DeRozan are both worth 2-3 points to the spread.
Looking at the futures market, acquiring Ibaka hasn't really helped the Raptors chances of winning the title. At the beginning of the month, the Raptors were +2800 to win the title at BetOnline, which is where they remain right now. It did, however, improve their odds at an Atlantic Division title. This morning at 5Dimes, the Celtics, who are four games ahead of the Raptors, were -350 to win the division and the field was +280. You might as well call "field" the "Raptors" because the Knicks and 76ers aren't exactly close in the standings.
After the trade, the Celtics fell to -300 to win the division and the "field" moved to +240. Not a huge move, but a move nonetheless. +240 translates to an implied probability of 29.4%, while +280 is 26.3%. Again, not huge, but an improvement nonetheless.
If you do have faith in the Raptors, now would be a good time to buy low on them. With 10 losses in their past 14 games, Toronto is playing their worst ball of the season and essentially can only improve down the stretch. If they get hot with Ibaka right away, their division, conference, and championship odds will surely rise. While I still highly doubt they can win the title, winning their division or conference aren't too far-fetched.
Bettors can track the latest odds, public betting trends, injuries and even futures by visiting our free NBA odds page.
Have any questions for the staff at Sports Insights? Utilize our live chat to speak with a customer service representative or e-mail us at help@sportsinsights.com.