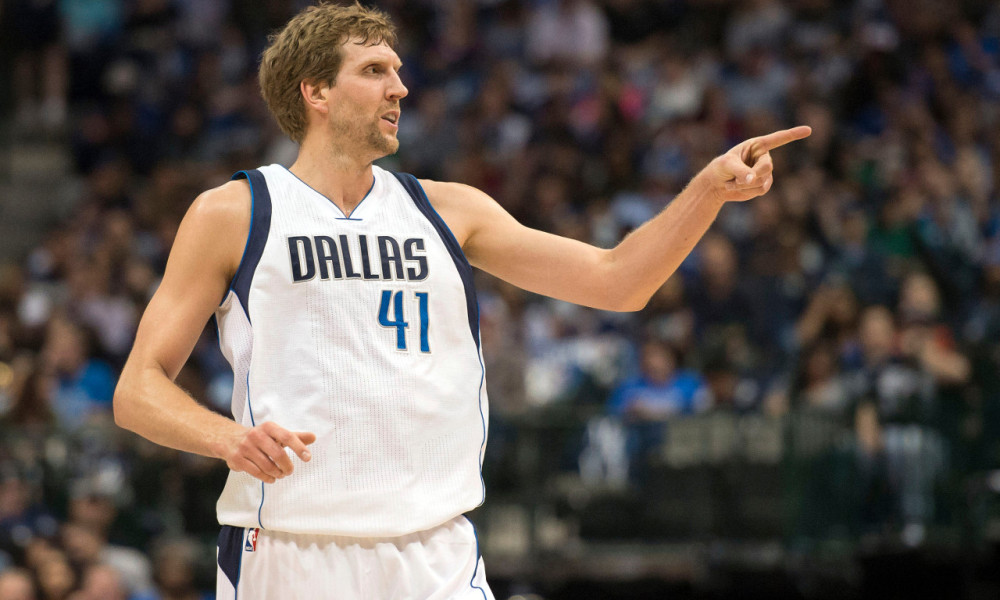 Prop Bet of the Day: Low Total Should Keep Dirk's Scoring in Check
Yesterday we highlighted Eric Bledsoe's assist total as our prop of the day. Listed at Heritage with an implied total of 4.4 assists, the Fantasy Labs player props tool saw value on the under, projecting him to have just 3.3, and making his the only player prop with a perfect "10" rating. To our delight, Bledsoe failed to reach even his projected total, recording just 2 assists on the night.
Tonight's heavy slate of 12 NBA games brings with it 13 props with a perfect rating. The one that catches my eye, however, has a measly rating of 9.

Fantasy Labs projects Dirk to score 9.8 points in a game where his implied total is 12.2, a 20% difference bringing value to the under. But what really makes this one stand out is the low total in the game as a whole.
At 198, tonight's Pistons-Mavs total is tied for the lowest on the board. With scoring expected to be hard to come by, player point totals, including Dirk's 11.4 points per game, should suffer.
To see all of tonight's perfectly rated props, be sure to check out the free props page. Check back tomorrow for another.