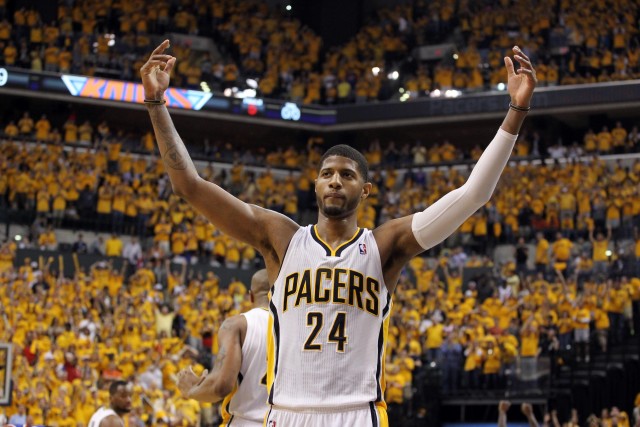 NBA Betting Against the Public: 2013-14 Midseason Report
Here at Sports Insights, betting against the public has been one of our cornerstone philosophies and has been a consistently profitable strategy for years. Also known as "contrarian" betting, the logic behind fading the public is quite simple: It's human nature to root for winners and scoring, which is why we typically see the public pounding favorites and overs. Similarly, we have seen bettors chronically overvalue home field advantage which has created tremendous value on visitors.
Although sportsbooks know this information and build it into line, these "square" bettors often create artificial value by heavily betting the favorite and forcing sportsbooks to shade their lines to encourage action on the other side (typically the underdog). However with the rise of betting syndicates, the value of betting against the public has been questioned more and more in recent years.
So how has contrarian betting fared this season? Utilizing the proprietary public betting percentages from our seven contributing sportsbooks, we were able to analyze how betting against the public has performed at various ranges. Knowing that road teams are consistently undervalued, we chose to focus exclusively on them.
| Public Betting | ATS Record | Units Earned | ROI |
| --- | --- | --- | --- |
| <49% | 197-158 | +30.34 | 8.5% |
| <40% | 114-84 | +25.24 | 12.7% |
| <35% | 62-39 | +20.49 | 20.3% |
| <30% | 31-17 | +12.83 | 26.7% |
As you can see, our most basic contrarian filter (visitors receiving less than 49% of spread bets) has been highly lucrative this season, producing a 197-158 record with +30.34 units won and an 8.5% ROI. Although the overall units earned drops as we look at more and more lopsided public betting percentages, the increased return on investment is far more noteworthy.
Betting against the public is one part of a successful contrarian strategy, but it's not the only aspect. We strongly encourage our members to always sell on good news and buy on bad. If ESPN spends all week hyping LeBron James and promoting his legacy, these square bettors will likely load up on the Heat and create artificial value on their opponent. Similarly, we've found it has been extremely lucrative to bet on visitors coming off a loss. This season NBA road teams have gone 219-173 ATS (+35.87 units, 9.2% ROI) following a defeat.
We will continue to monitors this trend throughout the season, so make sure to check-in with our blog and view our NBA betting trends to see who the public is betting on.
[adrotate group="4″]