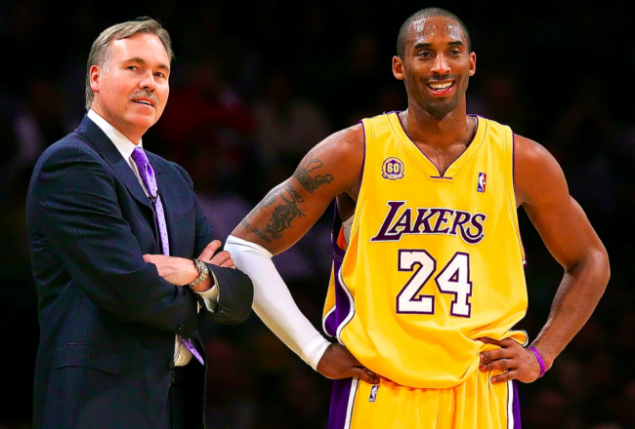 Are the Lakers a Better Team with Mike D'Antoni?
On May 31, 2011, former Cleveland Cavaliers head coach Mike Brown signed a 4-year contract worth an estimated $18 million. The deal marked the end of an era with Brown and his Princeton-style offense replacing legendary coach Phil Jackson and his infamous triangle offense.
In his first season as head coach, Brown and the Lakers finished with a 41-25 record and the third seed in the Western Conference — although they were eliminated in the second round by the Oklahoma City Thunder.
After a busy off-season in which the Lakers acquired All-Stars Dwight Howard and Steve Nash, expectations were sky-high. Unfortunately after a 1-4 start, ownership quickly lost patience and Brown was fired after just 71 regular season games with the team.
While many expected that Los Angeles would do everything in its power to bring back their former head coach, Jerry Buss, Mitch Kupchak and the rest of management shocked everybody by hiring former Knicks and Suns head coach Mike D'Antoni.
The 2004-05 NBA Coach of the Year, D'Antoni is renowned for his high-scoring, up-tempo offense as well as his team's constant inability to play defense. But how do oddsmakers think this hiring will affect the Lakers' title chances?
Before the season, the Lakers had the league's second best title chances with 11/4 odds (+275) at Bovada. After their rocky start, the line dropped to 7/2 (+350), and remains idle despite the hiring. Apparently, most sportsbooks feel that all the Lakers did was swap out a defensive-minded, offensively inept coach for his exact opposite.
The Lakers do not play tonight, but do have a game tomorrow evening against the Spurs. There are currently no odds available for that game, but it's safe to expect a much higher over/under than the Lakers have had this year. In seven games this season the Lakers have had totals of 192, 198.5, 198, 190, 192,192 and 186. With D'Antoni running things, we will begin to see totals that are consistently over 200.
What do you think of this hiring? Should the Lakers have brought back Phil Jackson? Are there any better alternatives available? Did the Lakers fire Brown too soon? Please leave your thoughts and questions in the comments section below.