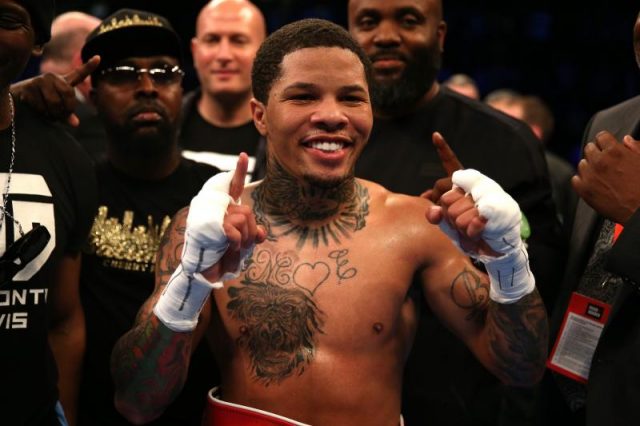 Mayweather McGregor Undercard Betting Info
If you plan on buying the Mayweather McGregor bout on pay-per-view, guess what? You'll get to watch a few other boxing matches before the main event. Depending on how much action you're looking for on the night, you may want to put some money down on these fights.
Match
Bovada Open
Bovada (8/26 update*)
Bookmaker (8/26 update*)
Westgate (8/26 update*)
Bovada (8/26)
Bookmaker (8/26)
Westgate (8/26)
Bovada (8/24)
Bookmaker (8/24)
Westgate (8/24)
Gervonta Davis
Francisco Fonseca
-5000
+1000
-3000
+1100
-2001
+1216
-5000
+1500
-5000
+1400
-3250
+2125
-5000
+1500
-10000
+1600
-3650
+1900
-5000
+1500
Badou Jack
Nathan Cleverly
-196
+145
-450
+325
-450
+350
-450
+350
-400
+300
-365
+300
-410
+310
-450
+325
-365
+300
-400
+300
Andrew Tabiti
Steve Cunningham
-357
+245
-360
+270
-351
+283
-360
+280
-325
+250
-347
+279
-330
+260
-300
+230
-330
+270
-300
+240
*Odds updated Aug. 26 at 8:45 p.m. Eastern Time
Gervonta Davis (18-0) vs. Francisco Fonseca (19-0-1) : IBF Junior Lightweight Title
Davis, a southpaw, is one of the brightest up-and-coming boxers out there. Just as Bania was to Seinfeld, Davis is Floyd Mayweather's protege…and it has worked out pretty nicely. The 22-year-old IBF junior lightweight champ is undefeated, winning 17 of his 18 fights via knockout. Poor Francisco Fonseca is more than a 10/1 dog despite being undefeated himself. Guy can't catch a break.
Badou Jack (21-1-2) vs. Nathan Cleverly (30-3): WBA Light-Heavyweight Title
Badou Jack "The Ripper" (what an awesome friggin name) has seen significant action since opening and is now at least -400 at most books. The current title-holder, Nathan Cleverly of the UK, can now be bet at 3/1 around the market. While I'm not boxing expert myself (despite playing my fair share of Knockout Kings 2001 on PS2), from a strict betting standpoint, Cleverly may have some value at this point. I wouldn't be surprised if a bit of buyback takes place at this price.
Andrew Tabiti (14-0) vs. Steve Cunningham (29-8-1): NABF Cruiserweight Title
Tabiti will be defending his belt against a near senior citizen in Steve Cunningham. Alright…he's not that much older than Mayweather, but at age 41, Cunningham may have a tough time taking the title away from someone 14 years his junior. In this decade, he is 7-6-1 so he is clearly on the back nine of his career. However, this is the only fight of the three where the line has moved toward the dog. Clearly, bettors are seeing something in this wily veteran from Philly…maybe he's been training at Mighty Mick's Gym.
Follow us on Twitter @SportsInsights for more news leading up to the big fight.