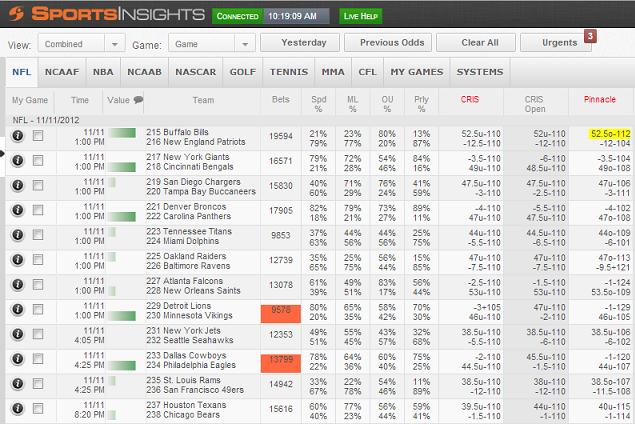 How to Make Smarter Bets in the NFL
Sunday morning, Sports Insights President Dan Fabrizio hosted a live webinar designed to help bettors make smarter bets in the NFL.
During the webinar, Dan highlighted:
1. How to evaluate line movement
2. Sharp vs. public line moves
3. The importance of public betting trends
4. Sportsbook moves you should be following
Dan also answered questions from attendees regarding NFL betting and how to use our software to maximize value in the sports betting marketplace.
If you're interested in watching a recording of Sunday's webinar, please click here to launch the video.