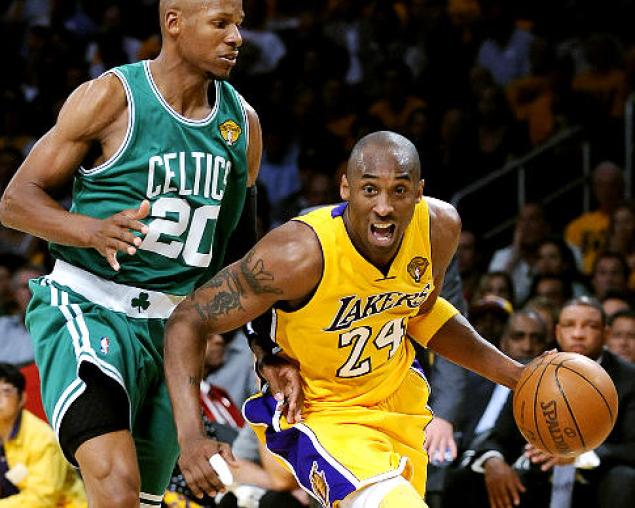 Are East Coast NBA Teams Undervalued When They Travel West?
Last week on this very blog we published an article detailing the struggles that West Coast teams have experienced when they travel to play teams located in the Eastern Time Zone. Our hypothesis was that the combination of long flights, strange beds and time zone changes would confuse player's circadian rhythms and prevent their teams from performing up to expectations. It turned out that West Coast teams have struggled mightily when they travel cross country, so immediately we wondered whether this same edge exists in other sports.
With the NBA season tipping off on Tuesday, our hypothesis was that this trend would continue to exist in basketball. After all, these teams play 82 games per season and will typically play 3-4 games per week as opposed to just one in the NFL. This busier travel schedule would surely affect teams adversely when travelling thousands of miles across the country. Spoiler alert: We were wrong!
After discovering that West Coast teams travelling east have struggled mightily in the NFL, we decided to look at the flip side and examine East Coast teams playing out West in the NBA. Specifically, we were interested in determining whether there was any value betting against East Coast teams when they go on their dreaded annual West Coast road trip.
To accomplish this we consulted our Bet Labs software and set the "home/visitor" filter to look at visitors. We then set the home time zone to "Pacific" and the Visitor Time Zone to "Eastern". Even with this very basic system, we found that East Coast teams playing on the West Coast have recorded a 284-241 (54.1%) ATS record with +31.48 units earned and a 6% return on investment (ROI). When you focus solely on underdogs, the record jumps to 210-166 (55.9%) with +35.54 units won and a 9.5% ROI.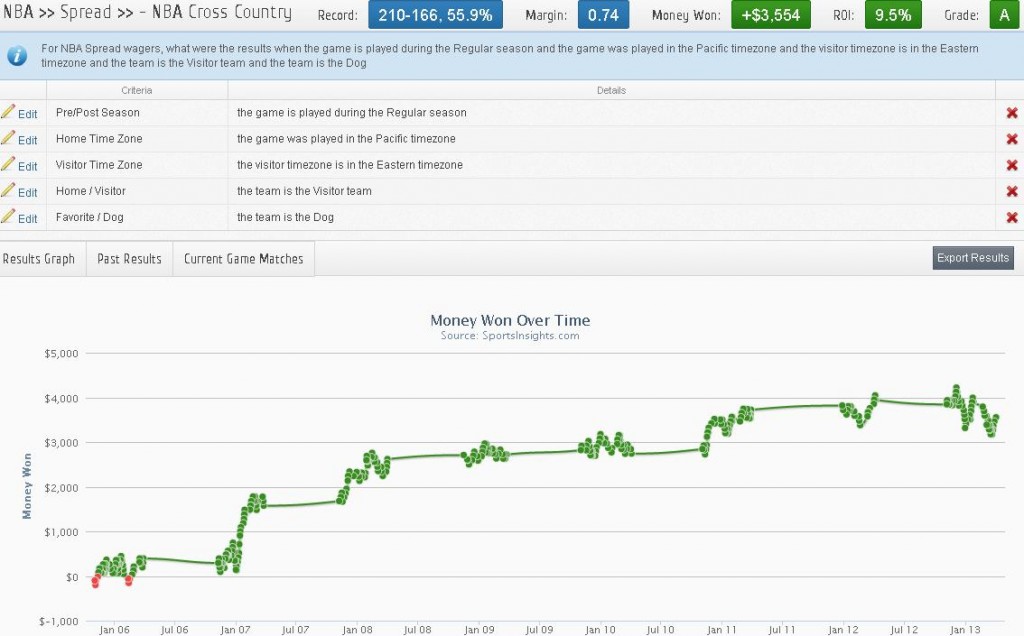 Fans and analysts constantly talk about the difficulties of these long cross-country road trips, but does public perception really match past results? By setting our Previous Game Home/Visitor filter to look at only visitors (i.e. a visitor whose last game was also on the road); we are able to refine this system even further.
The end results are a 172-128 (57.3%) ATS record for +36.72 units. Although this isn't a sizable jump in units won, it does increase the systems ROI from 9.5% to 12.2%. It's also worth nothing that changing the Visitor Time Zone filter from Eastern to Central Time Zone, we still see profitable results with a 132-115 (53.4%) record for +13.04 units won and a 5.3% ROI.
Now this doesn't necessarily mean that teams are immune to the side effects of cross country travel, only that oddsmakers have accounted for this edge. It's also entirely possible that it's the public perception that is creating value betting on these East Coast teams. If the general public gets behind an idea based on their own ideology rather than proven data, we can see line movement based on speculation rather than sharp money.
Want to try creating your own NBA betting systems? Try our 6-day Bet Labs trial for just $25 and start winning today!