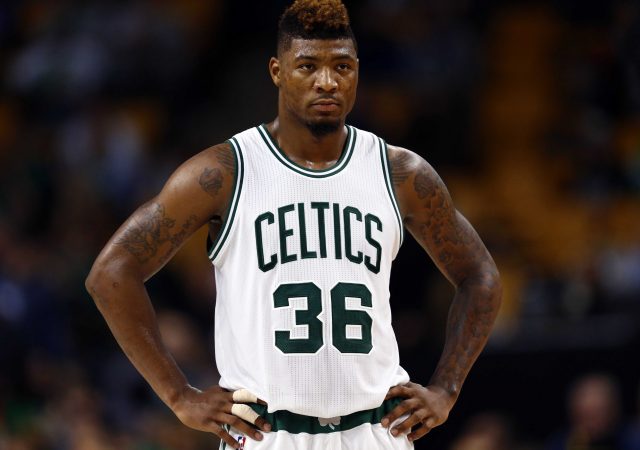 Celtics' Game 3 Upset Hasn't Changed Bettors' Minds for Game 4
On Sunday, the Celtics shocked everyone when Avery Bradley's last second three trickled in to complete a monumental upset and comeback.
Just a couple of days later, it's clear that bettors think that game was a fluke.
Although the line is around a point lower than it was for game 3, very few bettors feel that the Celtics can repeat their performance.

At the moment, 73% of spread bettors at our contributing books are taking Cleveland, who have been available between -14.5 and -16. A few of these books are reporting between 80% and 90% of bets on the Cavs.
Earlier today, it appeared that sharp bettors were backing the Celtics. Despite this lopsided action, the line had gone down to 14.5 at several sharp books around the market. We also recorded multiple reverse line moves triggered around the market that back up this movement.

Since then, there has been buy-back on Cleveland. They are back up to -15 at all offshore books and up to -15.5 at several of the sharper books, including Bookmaker and Heritage. At the moment, we are only tracking 17% of spread dollars on Boston, which speaks to both the volume of public bets in addition to some sharper bets as well.

There are probably a handful of reasons why bettors aren't swayed by the Celtics' game 3 performance. LeBron James is all but certain to score more than 11 points tonight. If Marcus Smart shoots 7-10 from three point land again…the earth may start spinning backwards tomorrow. Jonas Jerebko isn't going to be a Kendrick Perkins/Reggie Miller enforcer/sharpshooter hybrid again. It's easy to see why bettors think the last game was a fluke.
Perhaps the folks that do believe in Boston are the ones taking them straight up. The brave souls that took the Celtics on the moneyline last game received around a 15/1 payout. Right now, two-thirds of moneyline bets are on the green, but that could likely be expected considering you'd need to bet $2400 to win $100 on the Cavs.
Sportsbook Insider Pro subscribers also have access to real-time odds, public betting trends, money percentages, bet signals (including steam moves and reverse line movement alerts), injury alerts, value meter, line watcher, line predictor, and many other unique features. Looking to try our service? Sign up today only to get a special 7-day promotional trial.
Feel free to comment with any thoughts or contact us with any questions by emailing help@sportsinsights.com.