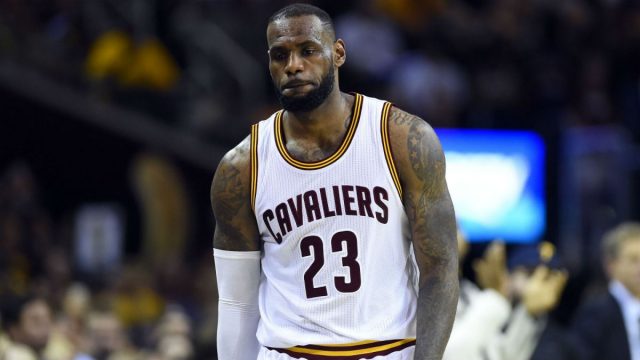 Early NBA Betting Trends, Teams to Buy and Sell For Rest of Season
A month of the NBA season is in the books. Well, a bit more than a month, but who's counting?
The season kicked off with a bang and has been entertaining ever since. Let's dive in and see what has been catching the eyes of gamblers so far, before looking at the teams to buy and fade going forward.
Teams Creating Betting Buzz
Obviously, the big story has been the Celtics and their inability to not cover the spread. I've covered this in detail on a few separate occasions already, but they continue to defy logic and win/cover no matter the situation. Despite their recent hiccup against the Heat that ended their win streak, they still have gone 15-3-1 against the spread.
Though they haven't gained as much media attention, the 76ers have done quite well themselves. At 13-4 against the spread, bettors may want to start trusting the process if they haven't already.
The Pistons, whose win total dropped from 40.5 to 38.5 in the offseason, have been one of the bigger surprises. At 11-6, they're the most profitable moneyline team this season with nearly 14 units won. Though they haven't dominated the spread as much as the Celtics have, their 11-5-1 ATS record is good for third best in the league. To boot, they've covered in seven of eight games in which they received less than 50% of bets. A contrarian bettor's dream, you could say.
The big story when it comes to not covering has been the Cavs. They've covered in four of their past sven so they're on a bit of a roll, but they've still been the second least profitable team against the spread at 6-11-1. They've been porking the public to no end, as they've only received less than 50% of bets just twice and less than 60% four times. I won't lie, I took them a couple of those times just because I figured they couldn't play that bad for that long.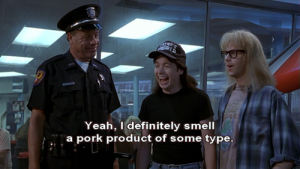 The risky fellas out there fading Cleveland on the moneyline have made some real profits…over 16 and a half units worth of profits, actually. I doubt anyone on the earth did this, but fading both the Cavs AND Warriors on the moneyline so far has gone 12-24 for +23.08 units.
One team that has sucked both in terms of wins and covers is the Mavericks. Their four wins are one more than the last place Hawks and Bulls, but at least the other two have a combined ATS record of 14-19-1. The Mavs are sitting at a casual 5-13-1 ATS, worst in the league.
Trends
Teams getting less than 50%: 132-119-9 ATS 2.9% ROI)
Teams getting 35% or less: 57-58-4 ATS (-2.5% ROI)
Teams getting 30% or less: 37-30-3 ATS (8.3% ROI)
Dogs: 126-131-9 ATS (-3.8% ROI)
Double digit dogs: 20-19-2 ATS (0.5% ROI)
Home teams: 131-126-9 ATS (-0.3% ROI)
Totals
With shots being chucked up at record numbers, one may expect that square "over" bettors have done well this year.
Ah ah ah, I don't think so. The "under" has actually gone 141-121-4 so far, breaking the hearts of public bettors near and far. Sportsbooks have done a terrific job keeping up with the new-age NBA playing style and have been spot on with their totals over the past few seasons.
Vegas. Is. Smart. — Mark Gallant
---
What does the rest of the season hold in store for bettors? We asked Action Network NBA expert Jason Oliver just that. Here are his teams to buy and teams to fade.
Team to buy
Houston Rockets
Despite injuries limiting the Rockets to just 31 minutes with their best lineup on the court, they've parked themselves at the top of the Western Conference with a 14-4 record. Their 11-7 mark against the spread isn't quite as impressive but looks set to improve.
With Chris Paul now three games into his return from a knee injury, the minutes restriction is slowly being lifted to the benefit of Houston's offensive output and efficiency.
With Paul on the floor this season, the Rockets' offensive rating rises from 112.6 to 117.5. Paul's ability to find the open man and create shots for others has them shooting more efficiently. Houston's field goal percentage rises from 45.6 percent to 50 percent with him on the floor, while their effective field goal percentage improves from 54.8 to 61.6 percent.
If you thought the Rockets were good already, they're only going to get better as Paul continues to acclimate to Mike D'Antoni's offense.
Team to buy … for now
Cleveland Cavaliers
After fleecing the public to start the season, the Cavaliers are beginning to look like the favorites for the Eastern Conference crown. They've won six in a row straight up while going 3-3 against the spread to improve on their costly 3-8-1 ATS record before the winning streak.
Is it just a coincidence the upturn in form coincides with an injury to Derrick Rose? Probably not.
In the 11 games before Rose's latest injury (he played in seven), the Cavaliers had a decidedly average 108.9 offensive rating and an abysmal 112.5 defensive rating. They've now played seven without Rose, and in that time they have a 110.4 offensive rating and a 103.8 defensive rating.
Their poor start and subsequent improvement can't all be put on Rose's head, but it's something to keep in mind when he returns in early December.
Teams to fade
Boston Celtics
The buzz around the Celtics is real, but like all good things, it must come to an end at some point. Their incredible 15-3-1 record against the spread looks like it could take a hit in the middle of December.
Jayson Tatum has produced far beyond what anybody expected, but he's yet to hit the dreaded rookie wall. The idea behind the rookie wall is around 30 games in, too many games in too few nights starts to catch up with players in their first NBA season.
Game No. 30 for Tatum comes on December 13th.
Other rookie players hitting the wall might not impact their team's record quite so much, but Tatum is second on the team in win shares (2.3) and first in the league in defensive win shares (1.2).
He's a more significant part of Boston's success than most people realize but could also play a leading role in their hot start leveling out.
Portland Trail Blazers
We all know how good Boston is defensively, but who was picking Portland to be second in defensive rating a month into the season?
It's clearly been something the Trail Blazers have been working on, but you only have to look at their schedule to see that their time near the top will be short lived.
They've had the softest schedule of all 30 teams in the league.
In their 18 games so far, only six of their opponents currently occupy playoff spots, and only three have a top-10 offensive rating. Eleven have an offensive rating in the bottom 10.
With their December schedule looking a lot tougher, don't rely on the Trail Blazers' defense to shut down high-scoring teams like their rating suggests they will.
Los Angeles Clippers
As usual, "if healthy" prefaced most preseason Clippers predictions. Injuries have derailed their season to the tune of 1-9 over their past 10 games (2-8 against the spread), and now on the back of Patrick Beverley's season-ending knee surgery, the Clippers might be preparing to go full tank mode.
With so many questions surrounding the future of their defensive anchor in DeAndre Jordan, and the chances of Doc Rivers seeing out the season dwindling, the Clippers are going to be an increasingly risky team to bet over the coming months.
We've seen how the story goes when everything is left to Blake Griffin, and it's not good for the Clippers, nor is it profitable for those backing them. — Jason Oliver
For the latest lines and percentages, try our free odds page. If you are interested in NBA best bet picks (off to a 22-13 start,) give our pro membership a whirl. You'll also get a fully customizable odds page, bet signals, money percentages, and access to our nightly hangouts.