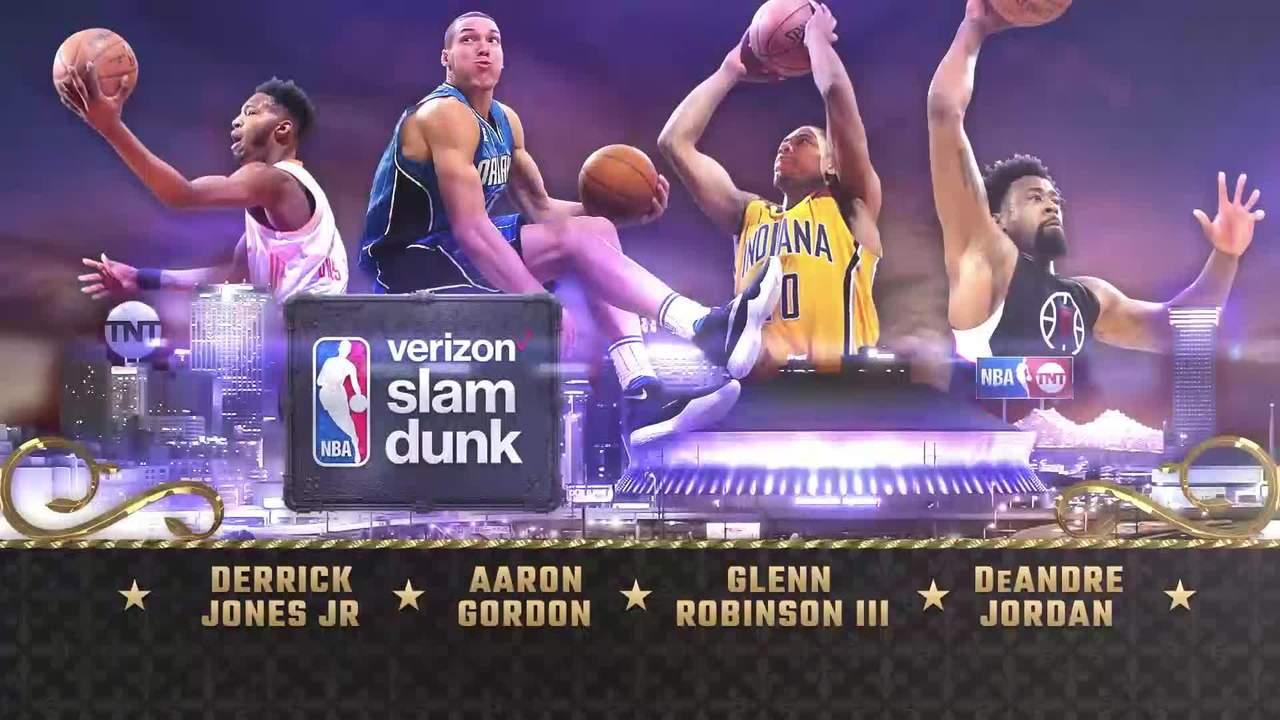 2017 NBA Slam Dunk Contest Betting Preview
The 2016 NBA Dunk Contest was an absolute thriller. Minnesota's Zach LaVine and Orlando's Aaron Gordon needed two tie-breaking rounds in order to declare a winner. In the end, LaVine's through the legs dunk from the free throw line was the nail in the coffin. LaVine won his second consecutive Dunk trophy, but announced he would not participate this year before suffering a torn ACL.
Last Thursday, the NBA announced that Gordon, Derrick Jones Jr., DeAndre Jordan, and Glenn Robinson III will compete in this year's Slam Dunk contest. Less than one week after the NBA revealed the field, Paddy Power released the odds for the All-Star weekend staple. The following day, Bovada posted their odds with a few discrepancies.
Below are the odds as they appear at Bovada and Paddy Power.
| Player | Bovada (2/18) | Bovada (2/17) | Bovada (2/9) | Paddy Power (2/8) |
| --- | --- | --- | --- | --- |
| Aaron Gordon | -150 | -155 | -200 | -225 |
| Derrick Jones Jr. | +115 | +130 | +155 | +200 |
| DeAndre Jordan | +800 | +800 | +1200 | +2000 |
| Glenn Robinson III | +1200 | +900 | +750 | +850 |
It's no surprise that Gordon, one of the 2016 Slam Dunk contest finalists, is the favorite to win the 2017 competition. The 21-year-old's athleticism and seemingly unlimited arsenal of dunks make him a prime candidate to take home the award this time around. Although the dunk below did not win Gordon the contest in '16, it reveals the third-year player's creativity and raw athleticism.
Bettors should be aware that Gordon suffered a right foot injury during last Tuesday night's game against Houston. He left the game wearing a walking book, however, Gordon is optimistic and believe's it's not a serious injury according to Orlando Sentinel's Josh Robbins. Even if Gordon's injury is not severe, the Magic could recommend their young player sit out the contest and rest in order to prevent aggravating it. You can monitor Gordon's injury status here and we'll provide updates as soon as new information becomes available.
Casual basketball fans were scratching their heads when Derrick Jones Jr. was named a participant, but that confusion was completely unwarranted. The Phoenix Suns rookie from UNLV has played 14 minutes this season and went undrafted in 2016. However, don't let the rookies' lack of notoriety discourage you from considering him. With dunks like this one, it's completely understandable why Jones has the second-shortest odds (+130).
Like Jones, Indiana's Glenn Robinson III isn't a household name. He is a solid role player who has made tremendous strides in Indiana and carved out a nice role in Nate McMillan's rotation. Robinson might not have the same kind of spring that the former two participants have, but the Pacer certainly has ups and can finish strong in transition.
Ever since he entered the NBA, DeAndre Jordan has showcased his ability to dunk and absolutely obliterate the rim. The Lob City star might be a long shot to win the Dunk contest, but do not let that overshadow his portfolio of rim-shattering slams. Jordan is a first-time All-Star and his success should translate even without the likes of Chris Paul, Blake Griffin, and the other Clippers throwing juicy lob passes — or maybe one of them will show up. History has told us that the Slam Dunk contest is unpredictable, so prepare for the unexpected.
Looking for the latest NBA odds, betting trends and injury updates? Make sure to check out our free NBA odds page.
Who do you think will win the Slam Dunk contest? Will Aaron Gordon avenge his 2016 loss and take home the trophy? Please leave your thoughts and comments in the section below.