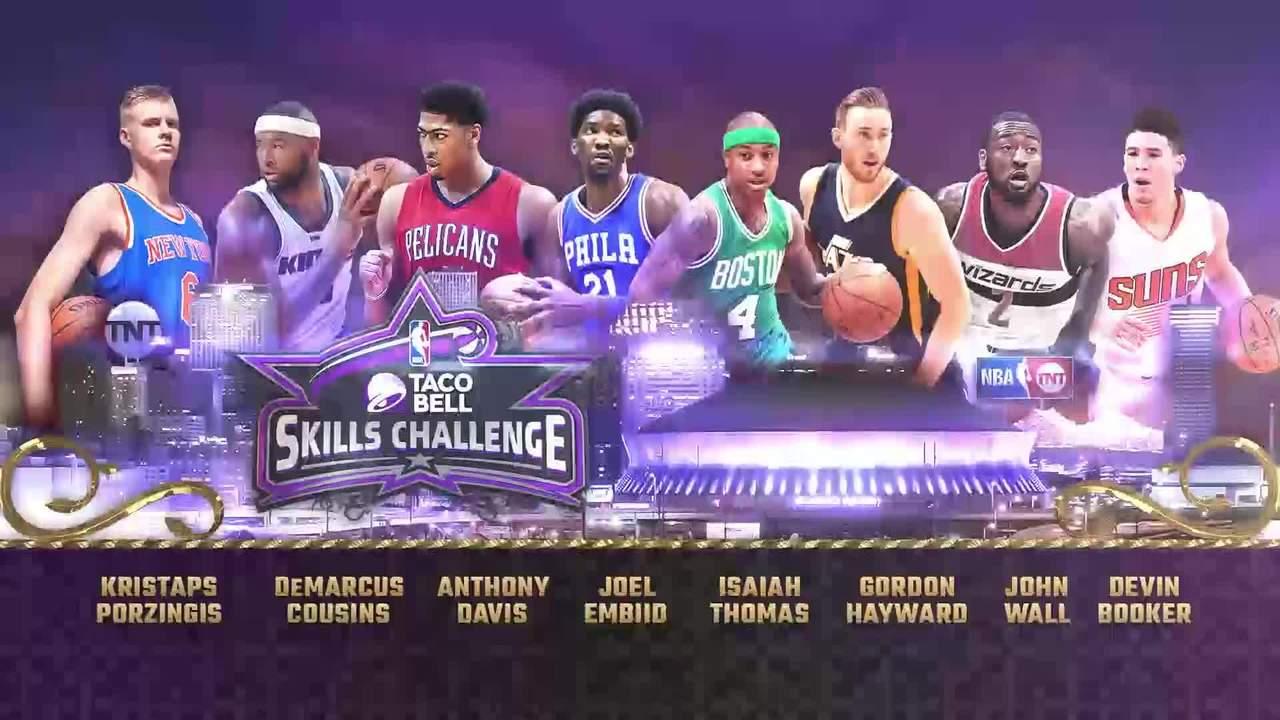 2017 NBA Skills Challenge Betting Preview
While the Skills Challenge does not receive as much attention as the 3-point and Slam Dunk contests, it is still an exciting and underrated All-Star weekend event. No worries if you're unfamiliar with the format because it's fairly simple. Four pairs go head-to-head, maneuvering through an obstacle course. The player who finishes the course with the fastest time advances to the next round.
That description might not compel you to rearrange your Saturday night plans, but the event is certainly entertaining. The field is chock-full of fan favorites and big men will appear in the contest for the second straight year. In other words, you can see 7-footers weave through obstacles and awkwardly lumber up and down the court. If that doesn't peak your interest, then I don't know what will.
On Tuesday, Bookmaker became the first sportsbook to post odds for the Skills Challenge. They have continued to update these odds throughout the week.
| Player | Bookmaker (2/18) | Bookmaker (2/17) | Bookmaker (2/14) |
| --- | --- | --- | --- |
| Isaiah Thomas | +210 | +220 | +236 |
| John Wall | +280 | +285 | +292 |
| Devin Booker | +380 | +380 | +402 |
| Gordon Hayward | +800 | +800 | +922 |
| Anthony Davis | +950 | +950 | +922 |
| Kristaps Porzingis | +990 | +975 | +870 |
| DeMarcus Cousins | +1200 | +1200 | +1027 |
| Nikola Jokic | +1550 | N/A | N/A |
| Joel Embiid | N/A | N/A | +1518 |
The 2016 winner, Karl-Anthony Towns, will not participate this year, so it's no surprise that Isaiah Thomas, who was a finalist in the 2016 Skills Challenge, is the favorite (+236) to win the contest.
Thomas (5'9″) is an acrobatic contortionist, whose elite speed, passing and shooting make him an ideal candidate to experience success in the Skills Challenge. In addition, this is Thomas' third time participating in the event, which trails that of fellow participant John Wall (four times) who has the second-shortest odds.
One under the radar player that bettors should examine is Sacramento's DeMarcus Cousins. The current format guarantees that one big man will appear in the finals. Out of the four frontcourt players, only Cousins and Anthony Davis have participated in the contest before, which I believe gives them a slight advantage. Cousins is also a proficient passing big (4.8 assists per game) and an above average 3-point shooter (35.8%) for his position.
Looking for the latest NBA odds, betting trends and injury updates? Make sure to check out our free NBA odds page.
Who do you think will win the Skills Challenge? Will a big man win the contest for the first time? Is there a long shot that you believe is offering value? Please leave your thoughts and comments in the section below.