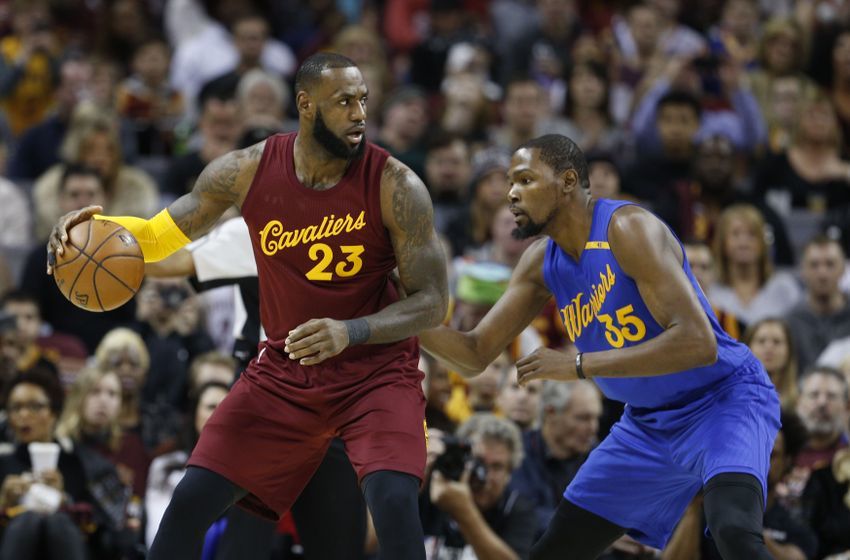 2016-17 NBA Betting Against the Public: Midseason Report
Before the start of every season, Sports Insights posts a series of articles that highlight the ideal threshold for contrarian betting. By utilizing our public betting trends from seven contributing sportsbooks, we are able to see which teams are being pounded by a majority of public bettors. This simple strategy encourages bettors to identify the most popular teams and bet against them; thereby capitalizing on lines that have been shaded to exploit public perception.
Past research has conclusively shown that betting against the public will produce a winning record, but many bettors are confused about why this is such a successful strategy. Oddsmakers do not attempt to balance their book by attracting 50 percent of the action on each side but rather shade their opening lines to capitalize on public perception and then allow their sharpest bettors to shape the line.
The basic strategy behind our betting against the public philosophy is quite simple. Oddsmakers are able to anticipate which games will take one-sided public betting, so they typically shade their opening lines to account for the predictable flood of public money. If the liability becomes too great, they will often adjust their number to encourage action on the other side, thereby mitigating their risk.
It's also important to understand that there are essentially two types of bettors in the sports betting marketplace: "sharps" and "squares." Sharps are typically wise guys or betting syndicates who spread large bets across multiple sportsbooks. Widely respected, sharps are a smaller group who move lines across the sports betting marketplace.
Most casual bettors can be classified as squares. These recreational bettors place their wagers based on instinct, rather than data analysis. Squares have a tendency to pound favorites and overs, which has historically created value on underdogs and unders. We have also found that casual bettors tend to overvalue the importance of home court advantage, which has created additional value on visitors.
Sportsbooks aren't in the business of minimizing risk; they're in the business of maximizing profits. That means sportsbooks won't adjust their number based on public betting unless there's massive liability on one side. Betting against the public is only an effective strategy in games with extreme levels of one-sided public betting with limited involvement from sharp bettors.
For example, let's pretend an unpopular team (like the Sacramento Kings) is playing a public team (like the Golden State Warriors). If 85% of bettors are taking the Warriors -10, but a few well-respected sharps are taking the Kings +10, sportsbooks won't move their lines with the public. In fact, it's far more likely that books would adjust their line from Warriors -10 to -9.5 since they already know sharp bettors like Sacramento. This line movement that contradicts our public betting trends is known as reverse line movement, and it's an excellent sharp money indicator.
Since 2005, the favorite has received a majority of spread bets in over 75% of all regular season games. Unfortunately, simply betting on contrarian underdogs hasn't historically covered the spread at a high enough rate to overcome the standard -110 juice. This season, the majority of spread bettors have taken the favorite in over 85% of games, and contrarian bettors would have fared quite well in these games.
NBA Underdogs Against the Public (Ticket %)
| Public Betting | Record (ATS) | Win Rate | Units Won | ROI |
| --- | --- | --- | --- | --- |
| All | 423-416 | 50.4% | -13.52 | -1.6% |
| <50% | 362-356 | 50.4% | -11.38 | -1.6% |
| ≤40% | 259-251 | 50.8% | +2.36 | -0.9% |
| ≤35% | 188-180 | 51.1% | -1.28 | -0.3% |
| ≤30% | 106-102 | 51.0% | -1.44 | -0.7% |
| ≤25% | 44-36 | 55.0% | +5.47 | 6.8% |
| ≤20% | 19-5 | 79.2% | +13.03 | 54.3% |
Betting against the public has posted a winning record at every data-point this season, however, it's not until we look at the most extreme levels of one-sided public betting that it becomes an effective strategy. Favorites receiving at least 75% of spread tickets have gone 36-44 ATS (45%) this season, and most of those games have involved the league's elite. The Golden State Warriors or Cleveland Cavaliers have accounted for 35/80 of these games, going just 13-22 ATS (37.1%) in that stretch. Sportsbooks know they'll receive public money on those two teams regardless of the line, and those shaded lines have provided value for opportunistic contrarian bettors.
We are also proud to announce that in addition to our public betting percentages, we now offer real money percentages, which reflect the percentage of total dollars wagered at one of the sharper offshore sportsbooks. This allows bettors to easily monitor all the factors influencing line movement.
It's important to know which side is receiving the majority of tickets, but it's far more crucial to understand which side is receiving a majority of the money since books are far more likely to adjust their lines if they have significant liability on one side. By waiting until public money has artificially inflated the line, bettors can often capitalize on public perception and find additional line value.
Although we haven't been archiving our money percentages for nearly as long as our ticket percentages, the early results are very encouraging. Sportsbooks will adjust their lines based on public money, not necessarily the ticket count. In the past, we had to use our ticket percentages as a rough approximation of these money percentages. Now that we're receiving real money percentages from a sharp offshore sportsbook, we can see that betting against the public has been profitable for both favorites and underdogs.
NBA Betting Against the Public (Money %)
| Public Betting | Underdogs | Win Rate | Favorites | Win Rate | All | Win Rate |
| --- | --- | --- | --- | --- | --- | --- |
| <50% | 301-300 ATS | 50.1% | 108-108 ATS | 50.0% | 409-408 ATS | 50.1% |
| ≤40% | 233-215 ATS | 52.0% | 51-44 ATS | 53.7% | 284-259 ATS | 52.3% |
| ≤35% | 174-158 ATS | 52.4% | 34-30 ATS | 53.1% | 208-188 ATS | 52.5% |
| ≤30% | 127-97 ATS | 56.7% | 19-18 ATS | 51.4% | 146-115 ATS | 55.9% |
| ≤25% | 80-56 ATS | 58.8% | 13-3 ATS | 81.3% | 93-59 ATS | 61.2% |
| ≤20% | 44-28 ATS | 61.1% | 5-3 ATS | 62.5% | 49-31 ATS | 61.3% |
As you can see, it has been incredibly lucrative to bet against the public using our money percentages. The win rate improves as we look at games with increasingly one-sided levels of public betting, with the sweet spot coming at the 25% threshold. This season, teams receiving at least 75% of spread dollars have gone just 59-93 ATS (38.8%). By simply fading these popular teams, $100/game bettors would have earned $2,948.
Once again, these games with one-sided money percentages consistently involve the league's elite. The Warriors have received at least 75% of spread dollars in 21 of their games this season, while the Cavs have received at least 75% of spread dollars on 11 occasions. In those games, they have combined to go just 9-23 ATS (28.1%).
It's also worth pointing out that betting against the public has been an effective strategy for both favorites and underdogs. We have previously preached the value of fading the trendy underdogs (aka taking contrarian favorites), and that strategy continues to be profitable when utilizing our money percentages. Interestingly, the Warriors have received the majority of spread tickets in all but one game this season (-12 vs. OKC) and the majority of spread dollars in all but three games (-15 vs. CHA, -14.5 at IND and -11.5 at PHX).
Every day during the NBA season, we post our Contrarian Plays (formerly known as Square Plays) which exemplify our betting against the public philosophy. These plays, which are available exclusively to Sportsbook Insider Pro subscribers, have consistently posted profitable results. After going 1,414-1,228 ATS (53.52%) with +116.1 units won over the past 13 seasons, our Contrarian Plays have gone 56-41 ATS (57.7%) with +10.8 units won this season.
Sign up for Sportsbook Insider today and you'll receive these profitable plays in addition to real-time odds, public betting trends, money percentages, steam moves, reverse line movement alerts, and many other unique features.
Have any questions for the staff at Sports Insights? Utilize our live chat to speak with a customer service representative or e-mail us at help@sportsinsights.com.