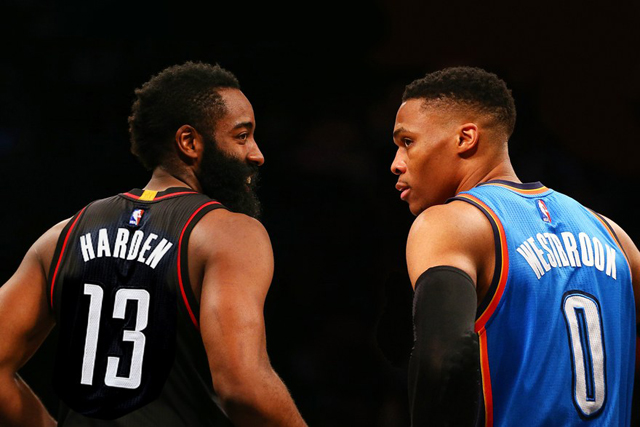 Two-way action driving Rockets/Thunder Line Movement
Facing a 2-0 series deficit, Oklahoma City opened as 2-point favorites at Pinnacle for tonight's Game 3 against Houston. At the time of publication, spread tickets are split relatively evenly, with 53% of wagers taking the Thunder. Interestingly, our money percentages are telling a different story with 81% of actual spread dollars backing OKC.
So that begs the question, if the money is so one-sided, why have the Thunder remained at -2 across the market?
To answer this, let's take a quick look at the spread betting chart from our Sportsbook Insider Pro betting activity dashboard.
[Click image to enlarge]

As you can see, steady OKC money pushed the line up to 3 before our Bet Signals triggered a Steam Move on Houston, indicating that sharp money entered the market to buyback the value of Rockets +3.
As always, we encourage all bettors to check in at our Free NBA Live Odds Page for real-time odds and betting percentage updates throughout the NBA Playoffs.