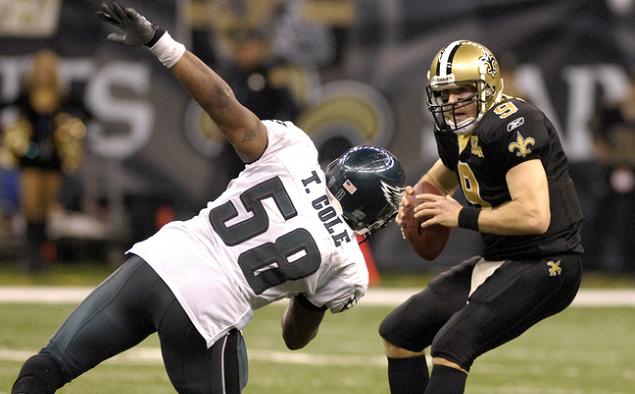 The Point Spread is +2.5, Take the Points or Bet the Money Line?
The majority of sportsbooks have New Orleans listed as a 3-point favorite against Philadelphia on Monday Night Football. Meanwhile, a handful of others, like 5Dimes, BetGrande and BetOnline, have moved the Saints to a -2.5 point spread.
This half-point move is significant since the spread is now off the key number of three. We always encourage bettors to shop for the best line, meaning Eagles backers should find a book that is still offering +3, while Saints bettors should grab them at -2.5.
However, if having multiple accounts isn't an option or the accounts you do have all offer 2.5, should underdog bettors take the 2.5 points or bet the moneyline for an increased payout?
In order to answer this question, we used our Bet Labs software to create two similar NFL betting systems. The first system analyzed against the spread (ATS) results of betting every NFL team that closed at +2.5.
The second system analyzed the same games, but calculated the payouts if the bettor had wagered on the moneyline instead of taking the points.
The table below compares the results since the start of the 2006 NFL season:
| | | | | |
| --- | --- | --- | --- | --- |
| Bet Type | Record | Win % | Units Won | ROI |
| Spread | 39-29 | 57.4% | +11.34 | +16.7% |
| Moneyline | 35-33 | 51.5% | +11.26 | +16.6% |
* Pinnacle's closing lines were used to determine record, win %, units won and return on investment (ROI).
Surprisingly, there is virtually no difference in units won when comparing point spread vs. money line with 2.5-point NFL underdogs.
Because there is no real advantage, our recommendation is to stick with betting the spread since you'll see less fluctuation in your bankroll, while ending up with similar results.