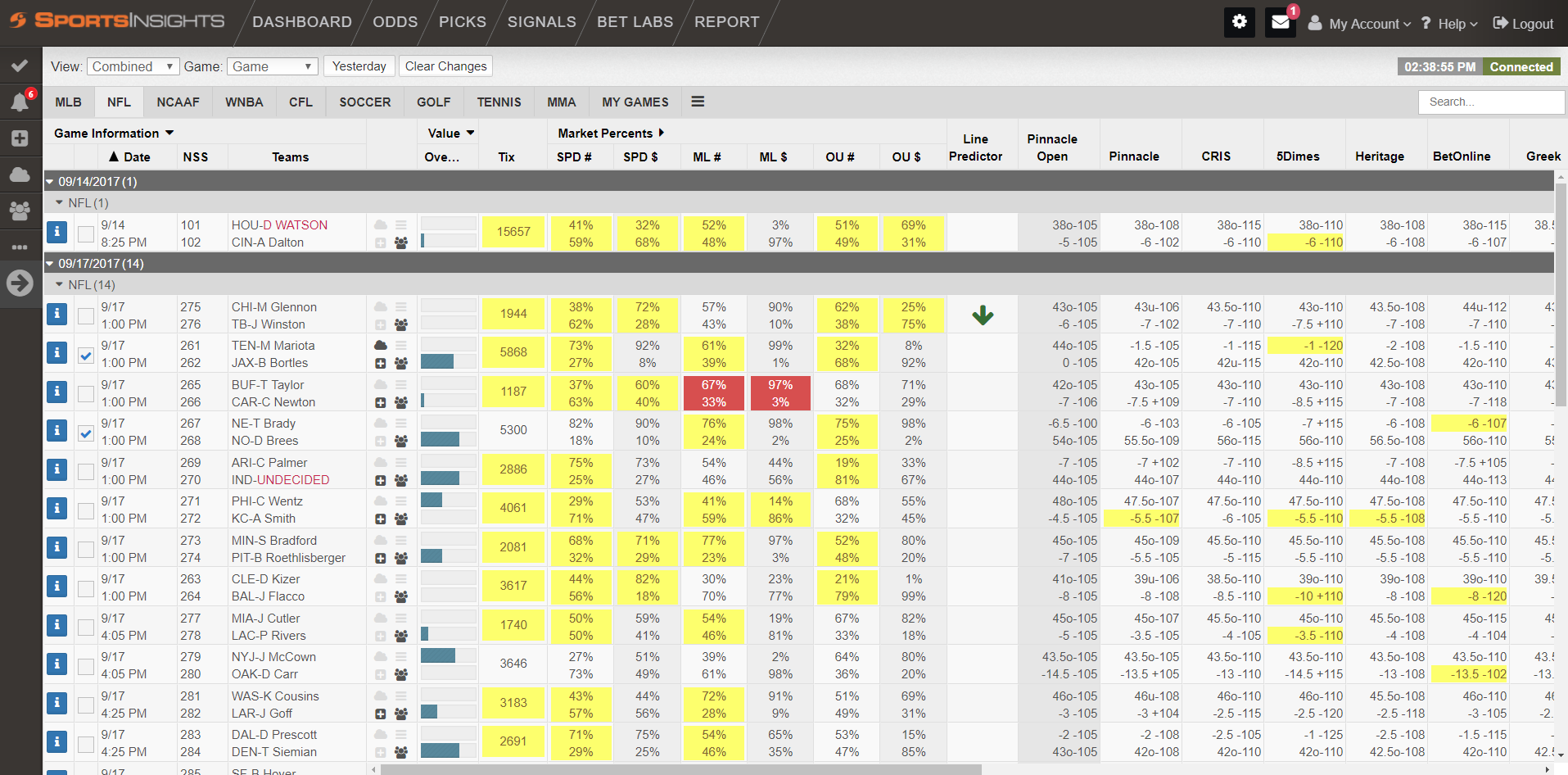 Sports Betting Hangouts
With a Sportsbook Insider Pro membership, bettors receive all of our best features, including Best Bet picks, contrarian plays, a customizable live odds page, betting and dollar percentages and sharp money bet signals. But that's not all. Pro members also get exclusive access to our members-only Sports Betting Hangouts.
The Hangouts are similar to a webinar (but much more fun). We break down the board, analyze each game and search for the sharpest, most profitable plays of the day. We also discuss betting strategies, bankroll management and answer questions from members.
Our goal is simple: teach you how to use the software so you can make smart bets on your own and get the most out of your membership.
Our members-only betting hangouts are now 6 days a week. Join us today https://t.co/RbZP7ID5ec pic.twitter.com/pUGYFjfg0s

— Sports Insights (@SportsInsights) September 13, 2017
Unique analysis you can't find anywhere else
At the Hangout you will learn how to…
-Fade The Public by analyzing the number of bets and betting percentages
-Identify Sharp Action using our dollar percentages and Bet Signals
-Locate Reverse Line Movement (RLM) by comparing the betting percentages to the odds movement
-Shop for the Best Line using real-time data from 40+ sportsbooks
-Manage your bankroll to ensure long term sustainability and success
-Customize your live odds page to fit your personal betting style
-Utilize all Pro features including the Value Meter, Line Predictor, Line Watcher, injuries, weather and matchups data
The Hangout also provides a unique opportunity for members to interact, communicate and bounce ideas off each other. Additionally, Hangout members will be the first to know about Sports Insights promotions, software updates and added features.
When are the Hangouts? How can I attend?
Our Betting Hangouts run 6-days a week. Every weeknight (except Tuesdays) 6:30 PM to 7 PM ET
We're also proud to announce that we'll be hosting weekend Football Hangouts all season long.
Saturdays 11 AM to 12 PM ET for College Football
Sundays 12 PM to 1 PM ET for NFL
Interested in attending our Betting Hangouts? Give our 4-day trial a shot and join us today!
If you have any questions feel free to give us a call 877-838-2853 or send us an email help@sportsinsights.com