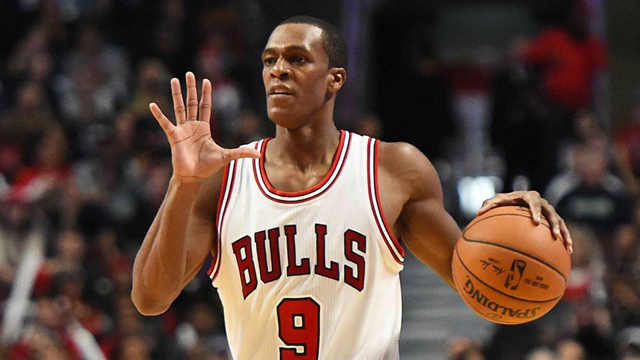 Rajon Rondo is worth what to the betting line?
Earlier this morning, news "broke" (I know, not my best work) that Rajon Rondo is now out indefinitely due a broken right thumb.
#NBA #Bulls – Rajon Rondo, Thumb – is out indefinitely

— Sports Insights (@SportsInsights) April 21, 2017
Before Rondo's injury, the Bulls had settled in as 1.5-point home favorites at Pinnacle for tonight's Game 3 against the Celtics. However, our spread betting chart illustrates how quickly and somewhat drastically the sports betting market reacted to the news.
[Click image to enlarge]

As shown above, the line ticked down to Bulls -1 earlier this morning before crashing to Celtics -2 once Rondo's injury hit social media.
At the time of publication, 51% of spread tickets have taken Boston and it will be interesting to monitor odds and betting percentage data to see how the market continues to react throughout the day.