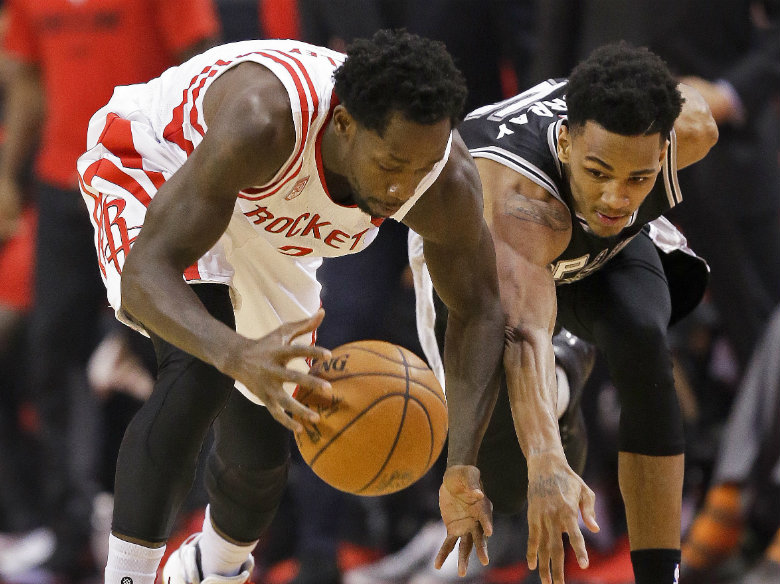 Public Bettors Changing Their Tune on the Rockets
The Rockets/Spurs second round series in the Western Conference has been fascinating to look at from a public betting perspective. The Spurs were sizable favorites to win the series (-265) but a horrible Game 1 saw them lose 126-99 at home. San Antonio received just 45% of spread tickets in the opener, a rarity for a home favorite. But as it turned out, the majority of public bettors got it right and Houston was in control of the series.
Public bettors were feeling good about Houston again, and they closed with 53% of spread tickets in Game 2 despite being 6 point underdogs. The Spurs were in the position of contrarian favorites again, and despite losing Tony Parker, this time they crushed Houston 121-96.
Houston was still in great shape heading into Game 3, and public bettors were still fully on board as the Rockets closed with 67% of spread tickets as 5.5 point favorites. It's not often that the Spurs get <50% of spread tickets in three straight games– it hadn't happened in over a year (April 2016). The Spurs were playing without Tony Parker and on the road against a potent offense so it was understandable, but they were able to stymie Houston to win 103-92. The Spurs went up 2-1 in the series to take back control as it started, albeit without Tony Parker for the remainder of the playoffs. SA is now 6-1-1 ATS as an underdog this season.
That brings us to Game 4, where the public has completely shifted their tune on the Rockets. At the time of publication, Houston (-5.5) was receiving just 40% of spread tickets after receiving the majority in the first three games.

But is now actually a good time to hop back on the Rockets train? Playoff favorites getting <40% of bets have gone 86-57 ATS since 2005, so it very well could be. However, %'s and odds are always subject to change to be sure to visit our Free Odds page to keep up with all the latest market data.
Lastly, here's how public betting on the Over/Under has looked. Public bettors increasingly felt good about the Over until Game 3's easy Under:
Game 1: 59% on Over (Went Over by 10 points)
Game 2: 67% on Over (Went Over by 2 points)
Game 3: 79% on Over (Went Under by 20 points)
Game 4: 54% on Over (???)