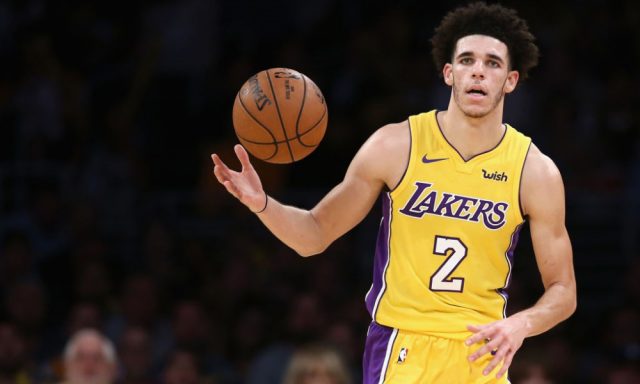 Pistons Line Falling Thanks to Big Money on Big Ballers
In tonight's late NBA matchup, Lonzo's Lakers are currently +4 at home against Detroit. Despite the points, most bettors of this game aren't biting on LA, but the ones that are, really are.
Los Angeles is getting just 34% of spread tickets, but a whopping 80% of the money, by far the largest ticket-money discrepancy on the board tonight. The dollars on the LA side have driven the this game down from its opening line of 5 to where it stands now at 4, and possibly further. Our Line Predictor tool is currently predicting with 84% confidence that this line will continue to fall to 3.5.

The Lakers are 2-4 against the spread so far this season, but a slightly more respectable 2-2 when they've received less than 50% of bets. The Pistons, on the other hand, are 6-1 ATS this season, and are coming off three straight wins vs. the T'wolves, Clippers, and most recently the Warriors, making them a virtual lock to the square bettor. Sharps looking to take advantage of that recency bias will likely land on the LA side tonight.
It's also worth noting that this is the only game across all major US sports with a start time after 8:20 PM. If things go awry for squares in the early games tonight, look for the ticket percentages in this game become even more lopsided than they already are.