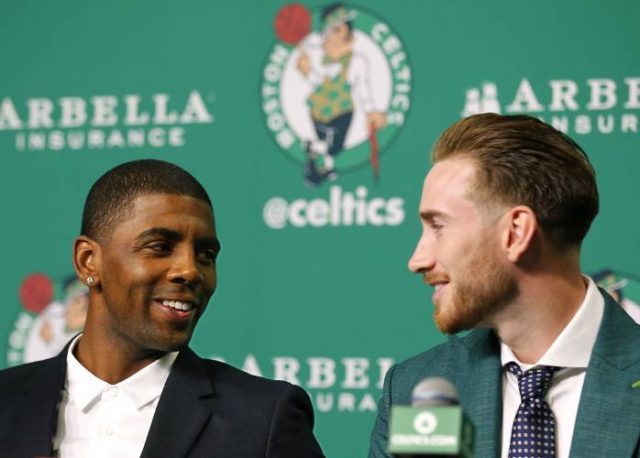 How Do Newly Formed NBA Super Teams Perform Against the Spread?
The NBA: where one team is ridiculous, a few others are great, and the rest suck.
This past offseason was filled with excitement, but it made the league much more top-heavy without a doubt. Whether it is good or bad for the sport is up for you to decide, but there's no looking past the lack of parity in this league.
Right now, the Warriors are -225 to win the NBA title at Bookmaker.eu. There are only six other teams with shorter than 50/1 odds. Let's put that in perspective.
NHL: 23 teams with preseason title odds of 50/1 or less
MLB: 19 teams with preseason title odds of 50/1 or less
NFL: 19 teams with preseason title odds of 50/1 or less
Each of the other major American leagues had at least 19 teams with preseason odds of 50/1 or less this year, but the NBA only has seven. This league has had big preseason favorites before, though, and we'll see below just how well the previous superstar conglomerations of the past decade have performed.
So what is a super team? In my book, a super team is formed when multiple star players are teamed up via trade or free agency. Though the 2015-16 Warriors team ended up being the best regular season team ever, their home-grown group of stars shouldn't be included with these other teams who have been put together by other means.
Previous Super Team Performance
Team
1st Half ATS
2nd Half ATS
Total ATS (units)
1st Half ML (Units)
2nd Half ML (Units)
Total ML (Units)
Postseason Results
(Preseason Title Odds)
2007-08 Celtics
26-15
27-13-1
53-28-1 (+23.4)
34-7 (+5.3)
32-9 (+7.7)
66-16 (+13.0)
Won Title
(+450)
2010-11 Heat
20-21
20-20-1
40-41-1 (-2.6)
30-11 (-2.2)
28-13 (-3.0)
58-24 (-5.2)
Lost Finals
(+175)
2012-13 Lakers
16-25
18-22-1
34-47-1 (-14.8)
17-24 (-17.3)
28-13 (+6.8)
45-37 (-10.6)
Lost 1st Round
(+275)
2014-15 Cavs
15-26
24-17
39-43 (-6.1)
21-20 (-7.5)
32-9 (+1.4)
53-29 (-6.1)
Lost Finals
(+275)
2016-17 Warriors
18-22-1
23-17-1
41-39-2 (+0.3)
35-6 (-1.0)
32-9 (-0.5)
67-15 (-1.5)
Won Title
(-125)
Total
95-109-1 (46.6%)
112-89-4 (55.7%)
207-198-5 (51.1%) (+0.5 units)
137-69 (-22.7)
152-53 (+12.4)
289-122 (-10.3)
When "Trader Danny" Ainge went out and brought Kevin Garnett and Ray Allen to Boston to join Paul Pierce, he began the modern super team era. He also put together the best super team of the bunch, as the 2007-08 Celtics have really been the only dominant one across the board. They were terrific against the spread throughout the season, won 66 games, and won the NBA title. They're also the only one who didn't have any struggles in the first half of the season.
The original Heat "Not 1, Not 2, Not 3, etc." super team performed consistently throughout the regular season, basically living up to oddsmakers expectations. However, they fell to the Mavericks in the finals, who were +155 before the series began according to sportsoddshistory.com.
The Lakers, whose inclusion in this exercise may puzzle some folks, fell flat on their faces. Their offseason additions of Dwight Howard and Steve Nash to an already strong team with Kobe Bryant and Pau Gasol gave them the second best preseason title odds behind the Cavs, but they just never clicked. They were the worst ATS team in this exercise, they had the worst record, and they were swept in the first round of the playoffs.
LeBron's return to Cleveland marked the formation of his second super team. This squad is the most obvious "two-face" of the group. Every team performed better against the spread during the second half of the season, but the Cavs really flipped the tables. They barely even had a .500 record halfway through the year, but were able to gel down the stretch and turn things around before falling to the Warriors in the finals.
The Warriors, who were already dominant, truly changed the formation of the league when they added Kevin Durant last year. Coming off a 73 win season without KD, their preseason expectations were set mad high and there were even props about them going 82-0. They "struggled" in the first half of the year against the spread despite going 35-6, but turned it around in the second half as oddsmakers and public bettors realized that they were men, not machines, and lowered their expectations.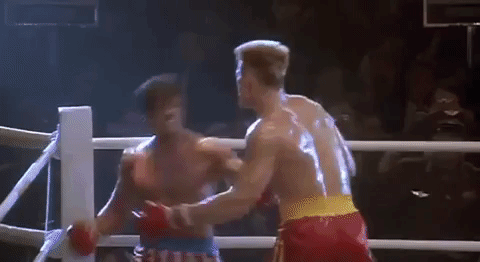 New Super Teams
This is up for interpretation, but there are at least a few new-look super teams this season. The most obvious ones are the Thunder and Celtics, who both have added two new superstars to their rosters. The Rockets, who have added Chris Paul, should also be considered one. The Cavaliers aren't a completely new team, but there has been some serious roster changes. And lastly, if you want to get really liberal with the phrase super team, the Timberwolves have added Jimmy Butler and Jeff Teague to a roster that already includes Karl-Anthony Towns and Andrew Wiggins.
OKC Thunder
OKC has added two legitimate superstars to their roster in a (futile) attempt to become a true western contender. With Paul George and Carmelo Anthony set to join Russell Westbrook, there could be some trouble in the "chemistry" department. Egos on top of egos if you ask me. Billy Donovan certainly has his hands full. I expect this team to follow the first-half-struggle narrative given the potential problems they may run into. Can Russ share the ball enough with Carmelo and PG13? We shall see.
Boston Celtics
The Celtics have been on this list before and were easily the most successful of the bunch. Last season, they were led by Isaiah Thomas, Al Horford, Avery Bradley, and Jae Crowder. This season, they'll have Kyrie Irving, Gordon Hayward, Horford, and a group of young players led by Marcus Smart, Jaylen Brown, and Jayson Tatum. A very new and exciting look for my hometown Celts who have just four returning players.
With Brad Stevens at the helm and none of the "Big 3" being especially egotistical, I don't expect this team to struggle all that much out of the gate. They'll have their first big test on opening night in Cleveland. Kyrie vs. LeBron Episode 1…gonna be more dramatic than The Notebook.
Houston Rockets
Although oft-injured, the Rockets have added a bona-fide superstar point guard in Paul to complement James Harden. I feel that this one could go either way. The Rockets showed that they could be very successful last season with Harden being the primary ball-handler. Now, they'll have to completely change up their game plan with another elite playmaker on the team. They should be better than they were last year, but that might not matter in the western conference because they still aren't good enough.
Cleveland Cavaliers
Though the foundation of LeBron James and Kevin Love remains untouched, the Cavs are going to look a lot different. Bye-bye Kyrie, hello Isaiah Thomas, Dwyane Wade, and Derrick Rose. We still don't really know how much IT will be able to play this season, while Wade and Rose are past their prime and may or may not play big roles. The King will need to put the team on his back more-so than the past couple of years, which could be a tall task given his age…which is going up, as is generally the case.
Minnesota Timberwolves
Like I said, this one is kind of a stretch, but the Wolves do have two top-15 players in the league and a well above average number three option in Wiggins. The only issue is the fact that they need to establish themselves in the stacked western conference pecking order. Right now, they have 45/1 title odds—a far cry from any of the previous super team's title odds, but it's tough to compare them to teams in years past given the Warriors' minus two freakin' twenty preseason odds.
Which one of these teams do you think will struggle the most in the early going?
Follow us on Twitter @SportsInsights and follow the new @ActionNetworkHQ Twitter for all of your betting and DFS content throughout the NBA season.