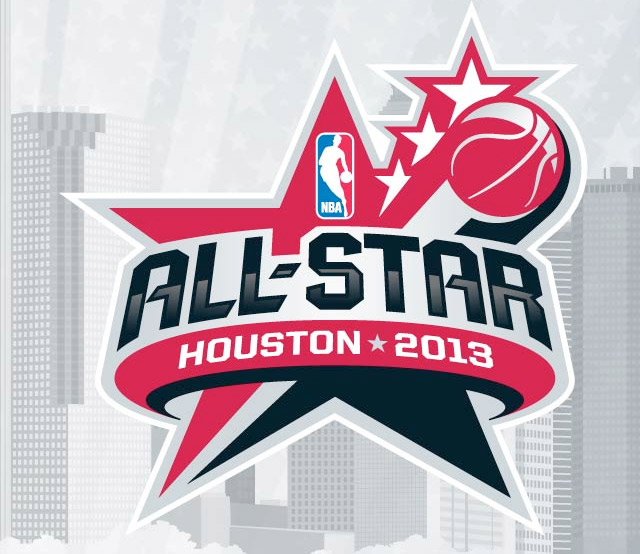 NBA All Star Weekend Prop Betting Opportunities
From the epic showdowns between Michael Jordan and Dominique Wilkins to Vince Carter's breath-taking display of creativity and athleticism in the 2000 slam dunk contest to Magic Johnson's surprise return in 1992, the NBA All Star weekend delivers constant excitement while creating lasting memories.
For fans, this weekend is an opportunity to view the league's brightest stars gathered together on one of the biggest stages. For bettors, the large number of prop bets has created numerous money-making opportunities. Whether you're looking to bet on the the Saturday night festivities or the All-Star game itself, there are no shortage of gambling options. But which props offer the most value?
The team at Sports Insights have compiled their favorite NBA All Star weekend prop bets for your enjoyment, but keep in mind this is not a recommendation on which All-Star weekend props to bet, but rather a list of prop bets that we find funny, interesting or entertaining.
David Solar – Content Editor
The pick: James White, +160 to win Slam Dunk Contest
The slam dunk contest, which was once the highlight of NBA All Star weekend, has lost its luster over the past few years. With big-name stars passing on the competition and a seemingly repetitive repoitoire of dunks, many fans have called for this event to be cancelled altogether. Those fans may be eating their words after this year.
James "Flight" White, who attended Florida and Cincinnati as an undergrad, has been a fixture in the development league and actually won the NBDL dunk competition in 2009. This season the 6'7″ guard has played in 34 games for the Knicks, averaging just 1.8 points in 6.7 minutes per game. For that reason, many fans may be unfamiliar with the high-flying wing. Expect that to change on Saturday night.
White, who boasts a 46-inch vertical leap, is a physical freak whose dunks often times seem to defy the laws of physics. Many bettors may be skeptical about putting money on the favorite — especially when they are far from a household name — but I'll allow this seemingly impossible dunk to speak for itself.
Travis Reed – Sports Information Manager
The pick: Team Shaq, -6.5 vs. Team Chuck
What used to be the "Rookies vs. Sophomores game" is now called the Rising Stars Challenge.  The two teams were drafted by GM's Charles Barkley and Shaquille O'Neal with the game being played on Friday evening.
Shaq started the draft by selecting Damian Lillard, the leader in the clubhouse for Rookie of the Year.  Chuck then took Anthony Davis with his first pick.  Davis is known for blocking shots and rebounding, both of which are usually irrelevant during All-Star games.  This also let Shaq capitalize by taking the best player in the pool with Kyrie Irving.
Perhaps you thought Cleveland didn't exist since LeBron asked Dan Gilbert how his ass tastes, but Kyrie is going bananas on a consistent basis, averaging 23.5 points per night.  Not to mention this game is going to be all about 3-pointers and scoring, which is exactly what Irving excels at.  I don't know why Barkley passed over Irving after he won the MVP for his team last year; putting up 34 points including eight 3-pointers.
Most people will probably just take the points in these throwaway games, but I'll take the team with the backcourt that will put up 60 points.
Dan McGuire – Sports Information Specialist
The Pick: Matt Bonner, 5:1 to win 3-point contest
With Steve Novak (+300) and Stephen Curry (+250) listed as the front-runners in this competition, I think there's some nice value right now on Matt Bonner at 5:1 to win the contest.  This is the type of competition where anyone can win if they get hot, as last year Kevin Love won as a 6:1 underdog.  Bonner has been one of the best three-point shooters since he entered the league in 2003 and it's a travesty that he's never been entered in this contest before.  It would be fitting for the "Red Rocket" to win on Houston's home floor.
Rick Floyd – Director of Marketing
The Pick: Trey Songz, 7:1 to score first in the Celebrity Game
NBA All Star Weekend prop bets are available now, and my favorite is: "Who will score the first in the 2013 All Star Celebrity Game"? Looking at the list of available picks, the odds range from Kevin Hart at 9/2 to Arne Duncan at 15/1. Also, looking at the list a second time, it occurs to me this could be a career jump-start for anyone involved, since the only name I really recognize is Usain Bolt…or maybe I'm just out of touch with who the current mainstream "celebrities" are.
Either way, I'm pretty sure Bolt will get out on a fast break right away, but will probably be well past the backboard by the time he throws a shot up. So who do I pick? Well, one name stands out – Trey Songz at 7/1. With a name like "Trey", how can you go wrong? And yeah, it'll be a three.