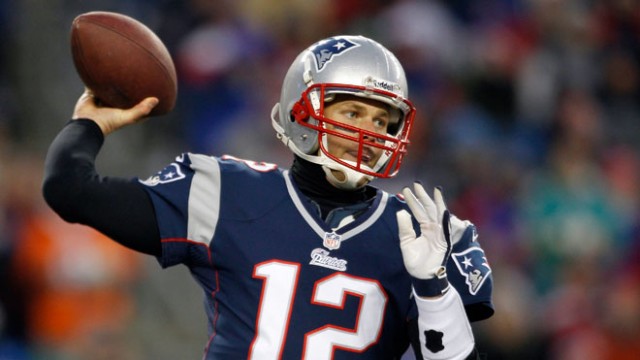 Identifying Sharp Money When Betting on the NFL
When it comes to wagering on any sport, bettors always want to know where the sharp or smart money is going. For years we have preached the value of betting against the public, and it has been incredibly profitable — just take a look at our vaunted 80/20 betting system. Square bettors love to pound the favorite while sharp bettors would simply wait for bookmakers to adjust their odds before taking the underdog at an artificially inflated price.
However, betting against the public is only one piece of the puzzle. These days, wise guys and betting syndicates spend years developing NFL betting systems based on advanced metrics and it's these sharp bettors that move lines. But how do we identify where this smart money is going?
Over the years, reverse line movement has been one of the best sharp money indicators in the NFL. Reverse-line movement refers to betting line movement that contradicts the public betting percentages. For example, if the Patriots are receiving 80% of spread bets as a 14-point favorite against the Dolphins, you would expect the line to move to -14.5 or -15. If the line drops (to say, -13.5) it is a sure sign that smart money, or large wagers made by single individuals or betting syndicates, has come in on the Dolphins. You would immediately want to search for a sportsbook offering Miami +14 and quickly get down.
This method has been enormously successful over the years and is the backbone of our NFL smart money betting system.
Using our BetLabs software, we decided to look at the success of this reverse line movement using historical data dating back to 2003. We first used our spread percentage filter to look at a very basic contrarian strategy — specifically teams receiving less than 40% of spread bets. We then used our "spread change from open to close" filter to look at instances where a team became a bigger favorite or a smaller underdog, thus moving against the public betting percentages.
Even with such a simple filter, we saw that teams fitting these two criteria posted a record of 290-249 ATS with 25.82 units earned and a 4.8% return on investment (ROI). Over the past two seasons this system has been particularly profitable with a 75-57 record and an impressive 13.9% ROI.
But, it was when we focused on conference games that we saw the largest jump with a 225-183 record, +30.16 units won and a 7.4% ROI.

Identifying smart money is certainly one important aspect of being a sharp NFL bettor, but it's only one piece of the puzzle. We would highly recommend visiting our Sports Betting Academy for more valuable sports betting tips and pointers.
The NFL season is still months away, but many sportsbooks have already posted their Week 1 lines which can be found on our NFL betting trends page. The New York Jets opened as 2.5 point underdogs and are receiving just 23% of spread bets, yet the line has dropped to +1, indicating early sharp money on this home dog. For that reason, we will continue to monitor this game as a potential best bet.
Do you have any questions for the team at Sports Insights? Are there any week 1 line moves that have intrigued you? Make sure to leave your thoughts in the comment section below.