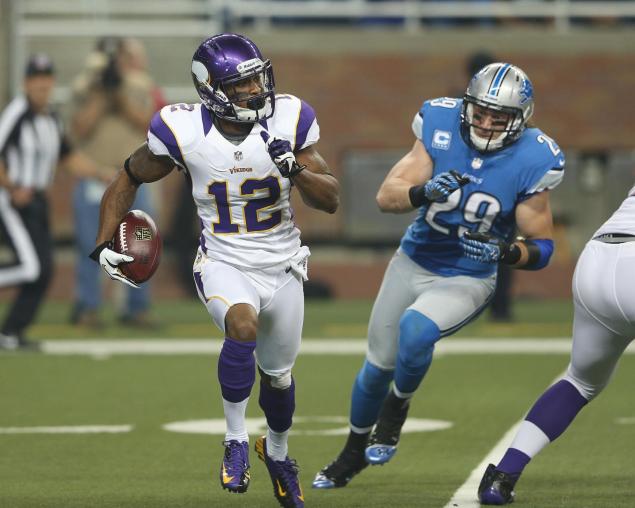 Does One Conference Reign Supreme in the NFL?
Although the Chinese calendar may tell us that 2012 is the year of the Dragon, in reality this NFL season has been the year of the dog. With only one game remaining in week 4, underdogs have gone 37-24 against the spread — although they posted just a 7-6 mark this week. According to BetLabs, these dogs have been productive regardless of location with a 23-15 record on the road (+7.6 units, 20% return on investment) and a 14-9 mark at home (+5.1 units, 22.2% ROI).
Fans and analysts alike have been touting the NFC has the superior conference, and those claims are typically met with skepticism from fans of AFC teams, but for bettors there is no argument. The table below, with data taken from Pinnacle, shows how NFC dogs have vastly outperformed their counterparts in the AFC.
| | | | |
| --- | --- | --- | --- |
| Conference | Record | ROI | Units Earned |
| NFC | 22-4 | 68.5% | +17.8 |
| AFC | 15-20 | -14.6% | -5.1 |
As you can see, NFC underdogs have been covering the spread at an alarming rate and producing huge profits for shrewd bettors. This past weekend we saw NFC dogs cover five of six games with Washington, St. Louis, New Orleans, Minnesota and Carolina all covering the spread.
In fact, the only team that did not cover — the New York Giants — lost by 2 in a game with a 1.5-point spread. If somebody were to have shopped for the best line on that game, they could have taken NY at +2 at a number of books (including the market-setting Cris) which would have lead to a push.
Right now the Houston Texans have the best odds of winning the Superbowl (+350) according to Sportsbook.com, however, seven of the nine worst title chances come from teams in the American Football Conference. So while teams like the Patriots, Texans and Ravens give the AFC a good chance to take home the Lombari trophy, it looks like the league's basement dwellers largely reside in the AFC as well.
The Bears fit this system as 3-point underdogs tonight against the Cowboys, but will this trend continue? Is the NFC really superior to the AFC? Make sure to leave your opinions in the comments section below.