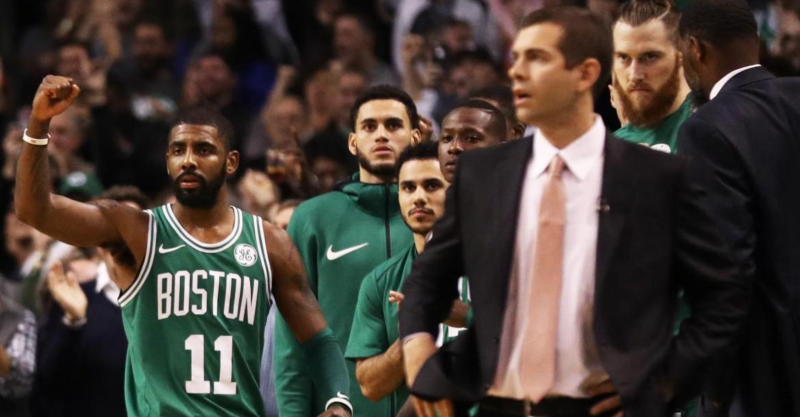 The Celtics' Astounding Second-Half Success
Even after the Celtics' 23-point loss to the lowly Bulls on Monday night, Boston still stands in a class by itself against the spread. The C's have covered 71.4% of their games this season, posting an ATS mark of 20-8-1.
As you might imagine, Brad Stevens & Co. have been profitable in almost every possible situation: as the favorite, underdog, visitor, home team, inside their division, outside … you get the point.
But the most interesting thing isn't necessarily what they've done. It's how they've done it. And it all starts with this guy.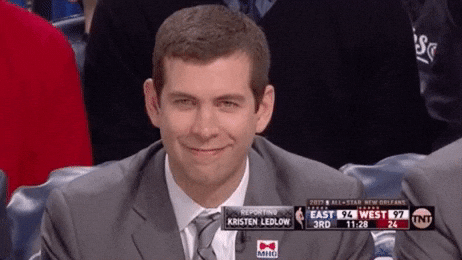 We all know Brad Stevens is great at making adjustments — in between games, at halftime, during timeouts — but it's astounding the extent to which the Celtics have outperformed Vegas' expectations after the break.
Get this: Boston is 21-8 (.724) against the second-half spread this season, the best mark in the NBA, covering the number by exactly four points on average. And when you take the spread out of consideration, only the Warriors have a better second-half point differential than Boston.
This has become the norm in Boston under Stevens. Outside of the his first season, when they ranked 28th with a -3.3 PPG differential in the second half, the Celtics have had a positive point differential in the second half of every single season.
They've needed the boost this season, as Boston has scored 1,450 points and allowed 1,449 points during the first half. Dead even. In fact, using Net Efficiency, which measures a team's point differential per 100 possessions, Boston is -1.6 points per 100 possessions in the first half and +12.1 points per 100 possessions in the second half. Two completely different teams.
This type of second-half success is just part of the reason Stevens' Celtics have the best ATS record in the NBA during his tenure (191-161-5). They've also been able to make up ground on the competition with their performance on back-to-backs, which, again, comes back to preparation and coaching.
Boston is covering the spread at a 51.6% clip under Stevens in normal games (no back-to-backs), and amazingly, when faced with back-to-backs, that number bumps up to 63.6% (49-28-1 ATS). The +9.4% ATS win percentage differential between back-to-backs and overall games, is the highest in the NBA during that span.
Brad Stevens' preparation: Sharpie.