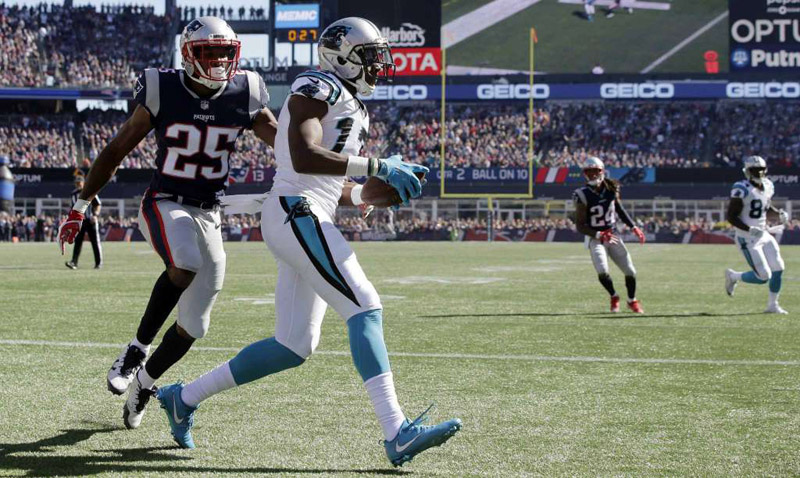 Bettors Not Phased by Historically High Thursday Night Total
For the first time almost three years, the over/under for a Thursday Night Football game has reached the mid 50's. With all four of New England's games going over the total and two of three Tampa Bay games also resulting in more points than expected, oddsmakers opened the Patriots/Bucs Week 5 game at 54, which ties for the fifth highest Thursday Night Football total in our database.
Even with the historically high total, early bettors have been happy to jump on the 'over', as 82% of O/U tickets and 88% of O/U dollars are betting on more than 54 points scored.
The screenshot below, taken from our Sportsbook Insider Pro betting activity dashboard, breaks down the early betting trends for this game.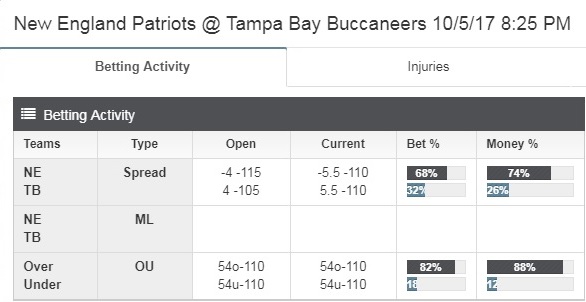 For real-time odds and betting percentage updates, please visit our Free NFL Live Odds Page.