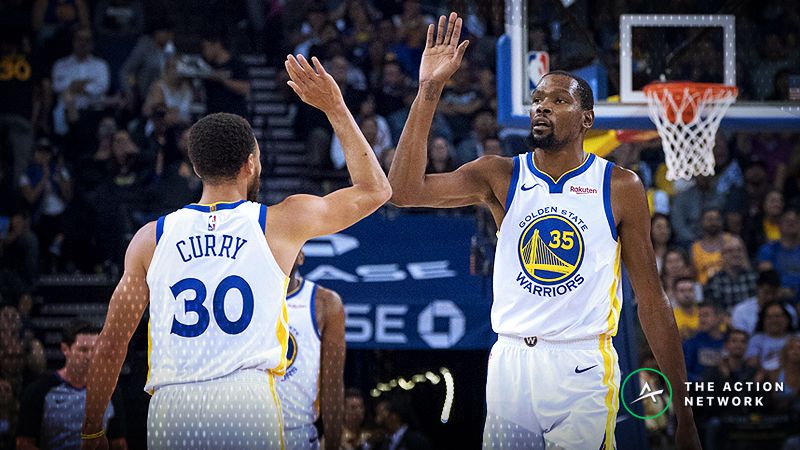 Best NBA Betting Systems for the 2018-19 Season
In one week the 2018-19 NBA season tips off with the Boston Celtics taking on the Philadelphia 76ers (8 p.m. ET), followed by Golden State hosting Oklahoma City (10:30 p.m. ET).
With the NBA season almost upon us, sports bettors are gearing up for another exciting year on the hardwood, which means it is time to review a few of our favorite NBA betting systems.
Each Pro System below can be found in the Think Tank and is available to active Bet Labs users.
Under on Good Home Over Team
Being a contrarian bettor often means going against the grain and betting against recent trends. For example, assume that an NBA team consistently goes over the total when playing at home.
Gamblers will remember this trend and likely wager on the over the next time this team plays at home. Oddsmakers will anticipate this reaction and increase the over/under.
Thus, contrarian gamblers can find an edge by betting the under. Since 2005, when a team has gone over the total in home games nearly 60% of the time, betting the under is 930-790-21 (54%).
There is more value following this strategy if both teams playing are on short rest (tired legs) and the line is trending down (an indication of smart money on the under).
Fade Public, Line on Move
In the NBA, as in other sports, when there is lopsided betting action and big line movement, it is often caused by breaking news such as an injury update.
Last March, before a matchup between the Celtics and Thunder, Kyrie Irving (knee) and Jaylen Brown (concussion) were ruled out. Irving and Brown were Boston's top two scorers a season ago.
The Celtics opened as three-point underdogs at home as Irving was expected to miss the game, but the Brown news was unexpected and caused the line to shift to Thunder -5.
At game time, 75% of spread tickets were on Oklahoma City. To the dismay of casual bettors, Brad Stevens' team upset the Thunder, 100-99.
Sometimes the best systems are the simplest. It has been profitable in the NBA to wager against lopsided betting action and big line movement.
Bettors following this system have returned a profit of +53.81 units since 2005.
Reverse Line Movement Unders
Reverse line movement, when the betting line moves in the opposite direction of the betting percentages, is an indication of professional money being wagered.
Since 2005, when 60% or more of tickets are on the over but the total decreases by one or more points, the under has gone 1,419-1,227-33 (53.6%).
Following reverse line movement is most profitable in games featuring division foes, as they tend to be more competitive because of the familiarity among opponents.
Since 2005, NBA bettors following this over/under system have won 58.9% of their wagers for a profit of +81.25 units.
This article was originally posted on ActionNetwork.com by John Ewing. Sports Insights is part of The Action Network.