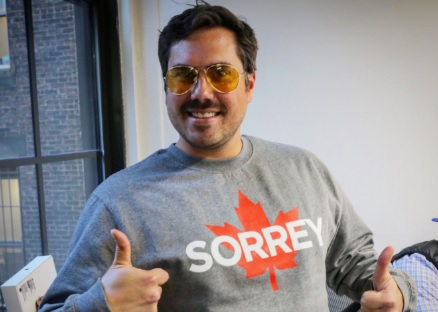 How Barstool's Big Cat Turned a Simple Betting Trend into an Annual Tradition
A wise man once said, "Life's too short to bet the under." A simple motto that any sports fan and bettor can get behind … so much so that there's a t-shirt of it.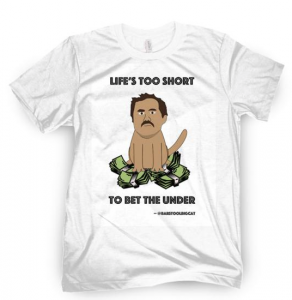 However, what if I told you that the same exact man suggested you do the opposite one day a year.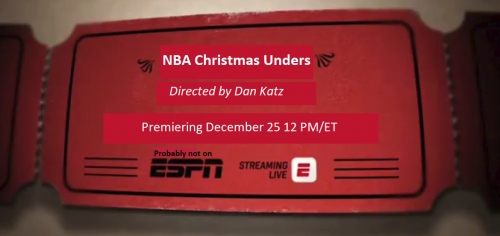 That's right: Dan Katz — aka Big Cat — will stop at nothing to give the people what they want, even if that means contradicting his own advice from time to time … and peeing his pants (on purpose).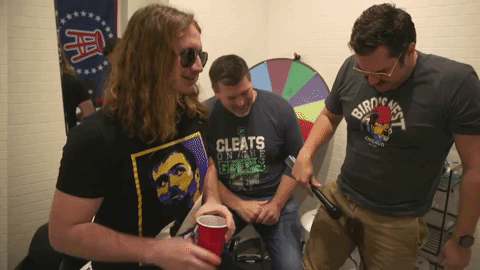 Early in his Barstool career, well before the big move to New York City, Pardon My Take, and Larry II, Big Cat showed his generous holiday spirit by highlighting one of the simplest and most profitable trends of all time on a social media platform whose stock is a guaranteed smart investment. The NBA Christmas unders.
My favorite bet of the year, every single year. Christmas Unders. Free money. http://t.co/puXZad4IR2

— Big Cat (@BarstoolBigCat) December 25, 2013
Though he didn't have the fans and followers to cause large waves of under bets to steam in, it didn't stop him from cashing in year after year after year. Our data confirms this has been a profitable trend since 2005. But given Big Cat's scholarly and studious nature, he didn't stop there, stumbling upon a piece of information more valuable than the Ark of the Covenant itself. Only bet the first three games.
Perfect 3-0 on Xmas Unders, favorite bet of the year. Theory only applies to first 3 games so that's it for me. Merry Christmas

— Big Cat (@BarstoolBigCat) December 26, 2015
Genius. Our data also confirms that taking the under in games that start between noon and 5 p.m. ET is far more profitable (24-8 record) than taking every single under (32-18-1 record).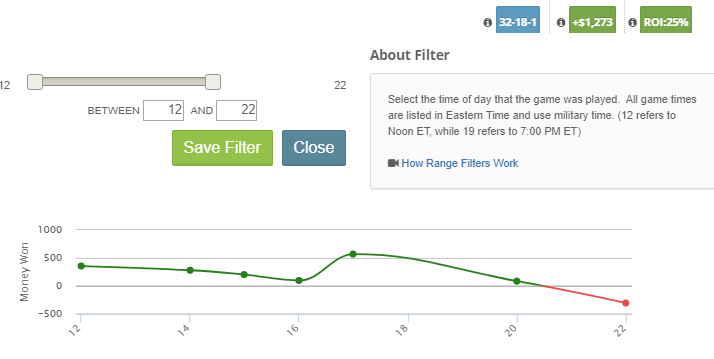 But not every story has a fairy-tale ending: Christmas 2016 was not like any other Christmas.
NBA Christmas lines are out. First 3 unders locked in (213, 223, 199)

— Big Cat (@BarstoolBigCat) December 25, 2016
As you can see by the tweet, his disciples had multiplied by more than tenfold.
And not-so-coincidentally: The under received the majority of bets for ALL THREE early games. During the entire 2016-17 NBA season, just 12% of games featured an under getting more than half of the bets. The odds of all three of those unders getting more than 50% were 0.17%, or approximately+58700 odds. (Translation for those who weren't expecting math: Those are very long odds.)
However …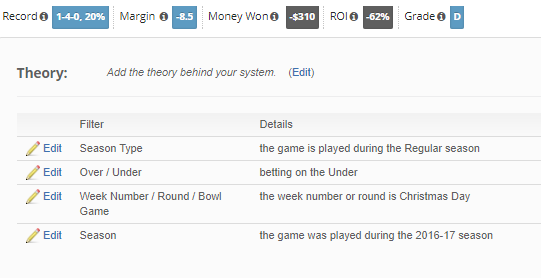 … unders went just 1-2 during the first three games and 1-4 on the day—the only Christmas on file with a sub-.500 under record.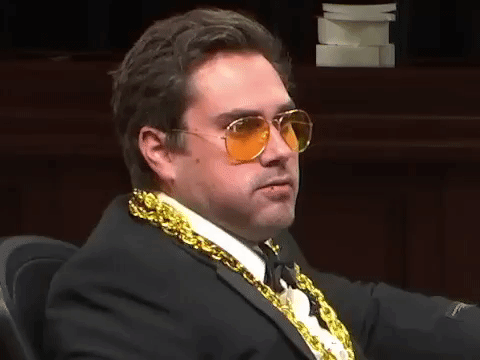 Just when Big Cat was his biggest, his can't miss approach did miss.
Time goes on, and here we are on the precipice of Christmas 2017. A chance for Christmas unders to redeem themselves. A chance for Big Cat to become one of the most popular Christmas icons alongside Santa.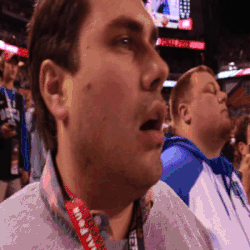 The early games on the slate:
76ers at Knicks
Warriors at Cavaliers
Wizards at Celtics
We know where Big Cat will be putting his (extremely) hard-earned money. Do you have the courage to follow him?
P.S.
Make sure someone gets the memo "over" to Glenny Balls.