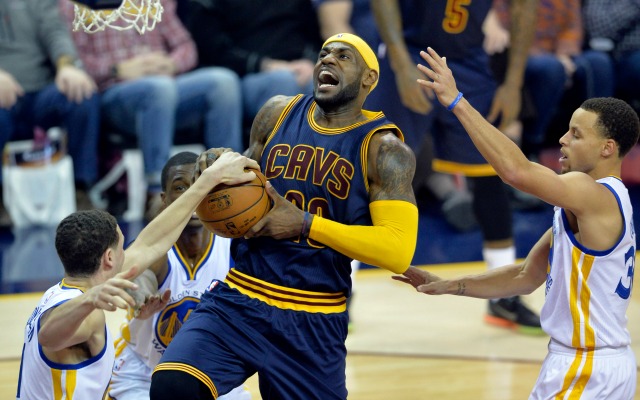 2017 NBA Playoffs: Lookahead Conference Finals Series Odds
The Cavs swept Toronto to advance to the Eastern Conference Finals, and will play the winner of Celtics/Wizards who are currently tied 2-2. In the West, the Warriors are up 3-0 on Utah and will face the winner of Spurs/Rockets, also tied at 2 games apiece. 5Dimes has released series prices for the East and West Conference Finals:
EAST
Cavs -840/Celtics +480
Cavs -900/Wizards +500
WEST
Warriors -925/Spurs +509
Warriors -840/Rockets +480
Spurs -350/Jazz +250
Rockets -300/Jazz +220
Here are the latest odds to win the East, West, and NBA Finals from 5Dimes: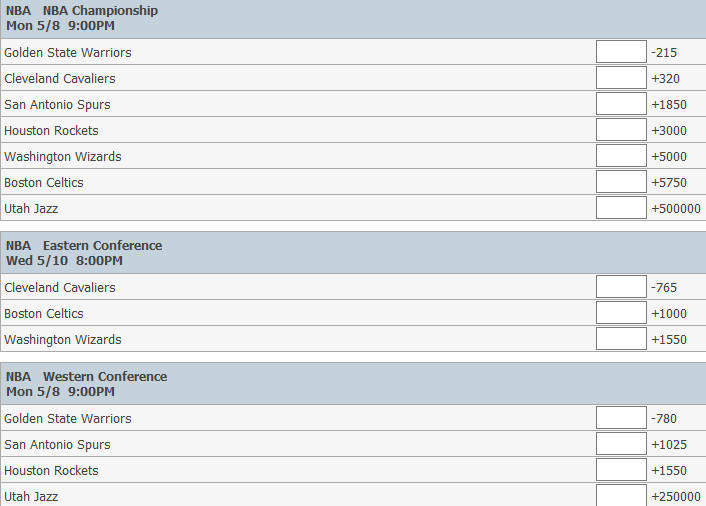 A Cavs/Warriors matchup in the NBA Finals is listed at -350 odds. Any other matchup is listed at +290. Those odds increased from the weekend, where a Cavs/Warriors matchup was listed at just -245.
In a potential NBA Finals matchup, the Warriors are currently listed at -365 with the Cavs listed at +305.