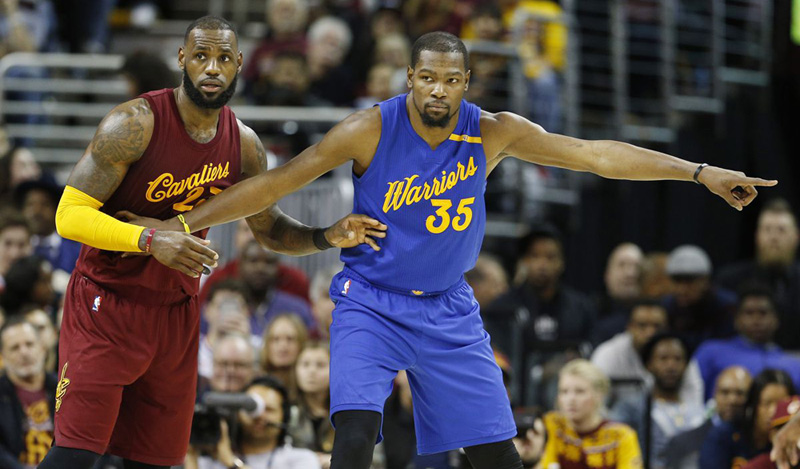 2017 Christmas Day NBA Lookahead Lines
Christmas has become a huge event for the NBA and sportsbooks are taking advantage by offering early lines for the slate of five key games. The numbers below represent current lookahead lines from BetOnline:
Philadelphia 76ers at New York Knicks (pk)
Cleveland Cavaliers at Golden State Warriors (-7)
Washington Wizards at Boston Celtics (-5)
Houston Rockets (-4.5) at Oklahoma City Thunder
Minnesota Timberwolves (-4) at Los Angeles Lakers
Please keep in mind that these lookahead lines are low limit and could move drastically once the rest of the market opens their numbers later in the week. However, they do provide an interesting window into how oddsmakers are sizing up these matchups.